Happy Friday Friends!!
I don't get overly excited for the weekends. Weekends are just another day for parents. No day seems to be any different than the rest, and lately Marc has been working on Saturdays during their busiest time of  year: winter, so Saturday is like Monday, Tuesday, Wednesday….you get the point. The only thing that separates the weekend from the rest of the weekdays is church & long runs.
The snow has stopped and we had an artic blast I feel. This has been such a cold winter. The cold has dragged on. I can do 20-30 degrees, but single digits for an extended period and lows below zero, I don't welcome. But does anyone?! My poor fingers and toes….raynauds be like….!! I have Raynauds Syndrome in my hands and feet, so after runs they look disgusting when it's cold out and feel painful. I like to wake my husband up with a nice cold touch…..;)
You might be thinking how is she drinking smoothies when it's so cold? Well, smoothies don't go out of season for me. I enjoy them all year long and sometimes the tropical flavored smoothies are just what you need in the cold winter. It's like a little get-a-way in a glass. I can do a smoothie nearly every morning for weeks on end and not get sick of them. They only part of me that doesn't like smoothies are my fingers!! Ha!!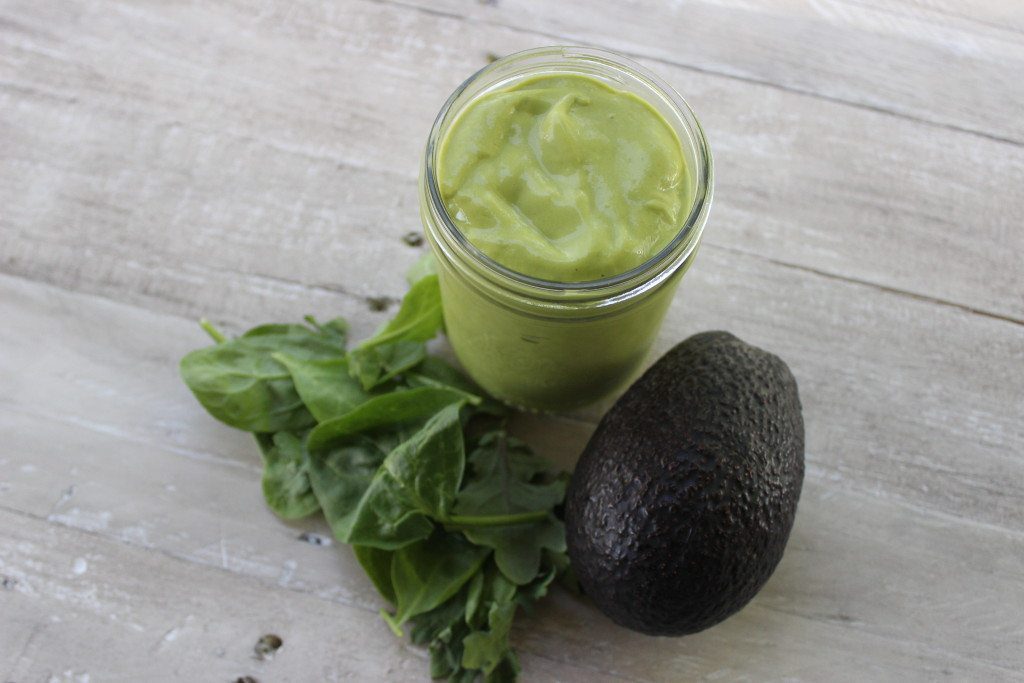 This smoothie supplies the healthy fats, which are important to our health and skin health. During the dry, harsh winter months taking care of your skin is important. Your diet will aide skin health, what you eat is apparent in our overall appearance. Avocados are one of my favorite sources of healthy fats.
It's a creamy smoothie, because of the avocado, which makes it more rich and satiating. The greens are a great source of antioxidants, also great for healthy, supple skin. Antioxidants are important to fending off free radicals.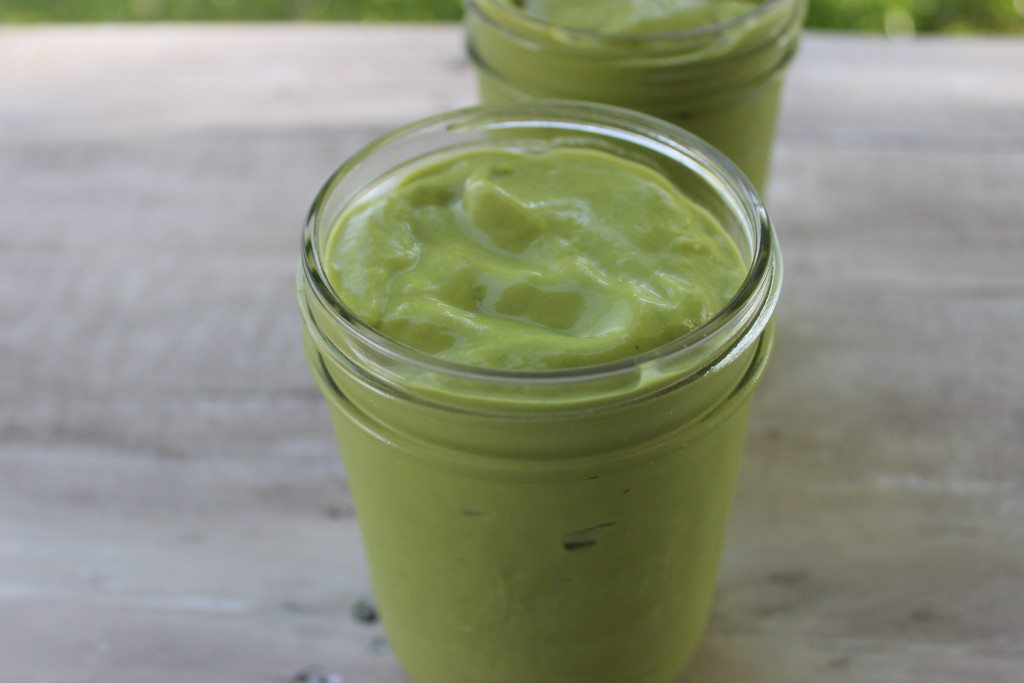 Mango Avocado Power Greens Smoothie
Author:
Bryanna @ wholesomelyfit.com
Ingredients
1½ - 2 c almond milk
1 - 2 scoops protein powder (optional)
1 Tbs chia seeds (optional)
1½ - 2 c frozen mango
1 whole avocado (with out the skin and seed)
Handful or two of your favorite greens, I used a power green mix (spinach, kale, & chard)
Maple syrup or agave to taste, optional (I didn't need it, Marc likes it)
Instructions
Place all ingredients in a blender and blend until smooth. If you like your smoothie thicker, add less milk.
I didn't need the agave or maple syrup, but some like to add a bit more sweetness.
Enjoy!!
Winter Blues got you, try this island getaway smoothie - Mango Avocado Power Greens Smoothie - #breakfast #smoothie
Click To Tweet
Enjoy your weekend friends!! I find January is cruising on by, and I haven't even shared my goals for the year. Honestly, I haven't even written any goals down yet, besides my running goals. I'll get back to ya on that….
Oh and looking for a warming recipe? Try mine Pumpkin Macaroni Bake, it's vegan & gluten free and so tasty. I just made it again!!!! We love it.
Until Next Time Be Whole and Be Fit