Happy Friday Folks!!
Now that family and close friends know the sex of the baby, I can announce it more publicly on the blog. I am sorry I made you all wait, but it's better late than never right?!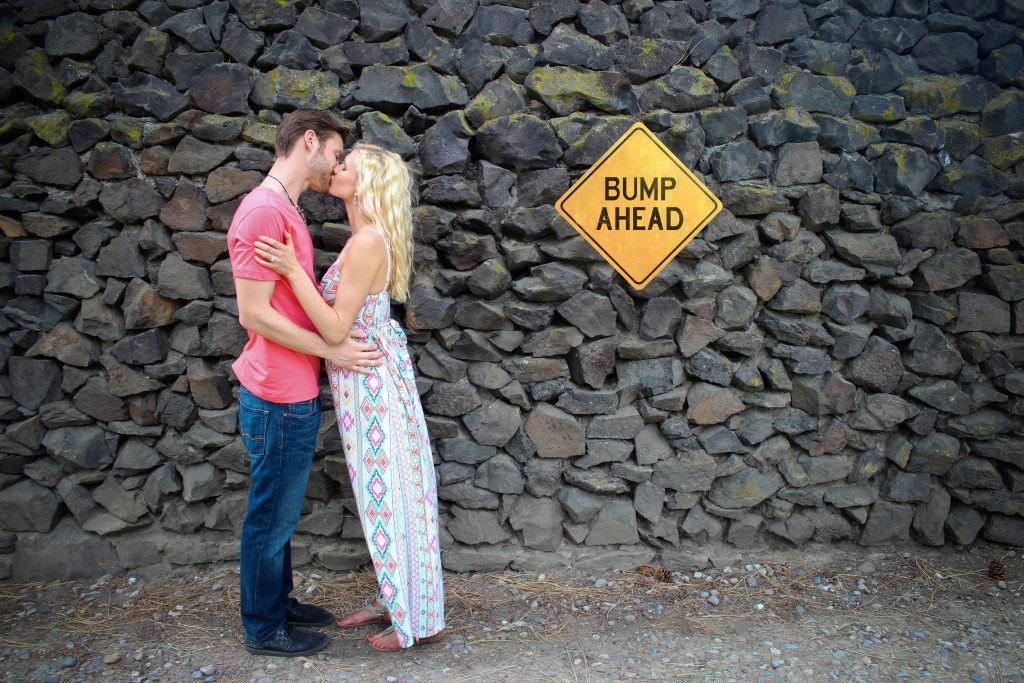 Marc and I are super excited for our new precious addition to the family. I already have one nephew on my side of the family, and my sister is expecting her second son any time now. I am hoping in the next couple of days. So we were hoping for a girl to break it up a bit. On Marc's side of the family there are 2 nieces and 4 nephews.
So we are having a……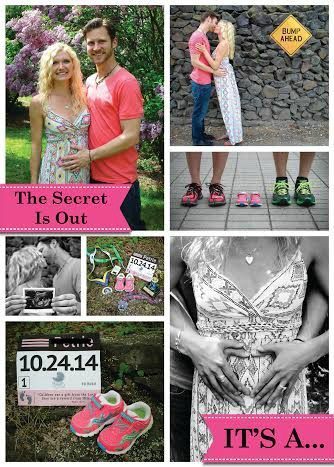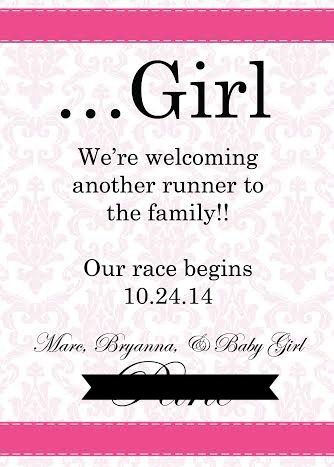 GIRL!!
Marc made these announcements for our gender reveal, we were excited to send them out. Either way we would have been happy, girl or boy, but we are happy to have another girl in the family.
I am equally as excited to dress the little gem. There's far more selection for girls clothes than little boys clothes. She already has two pairs of running shoes.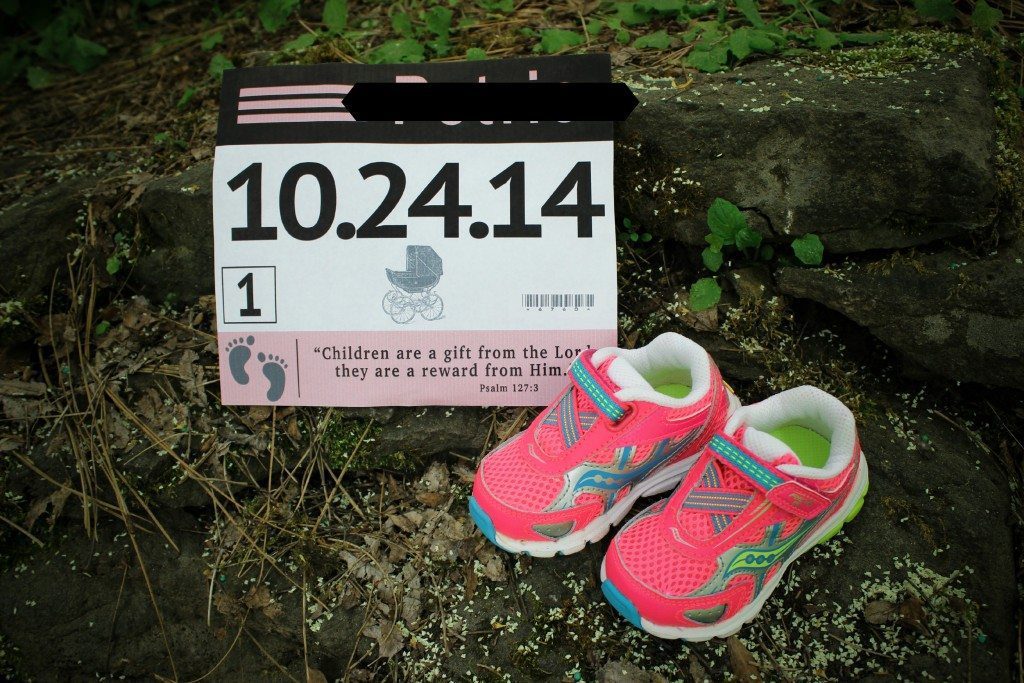 As well as many medals and trophies (others not pictured).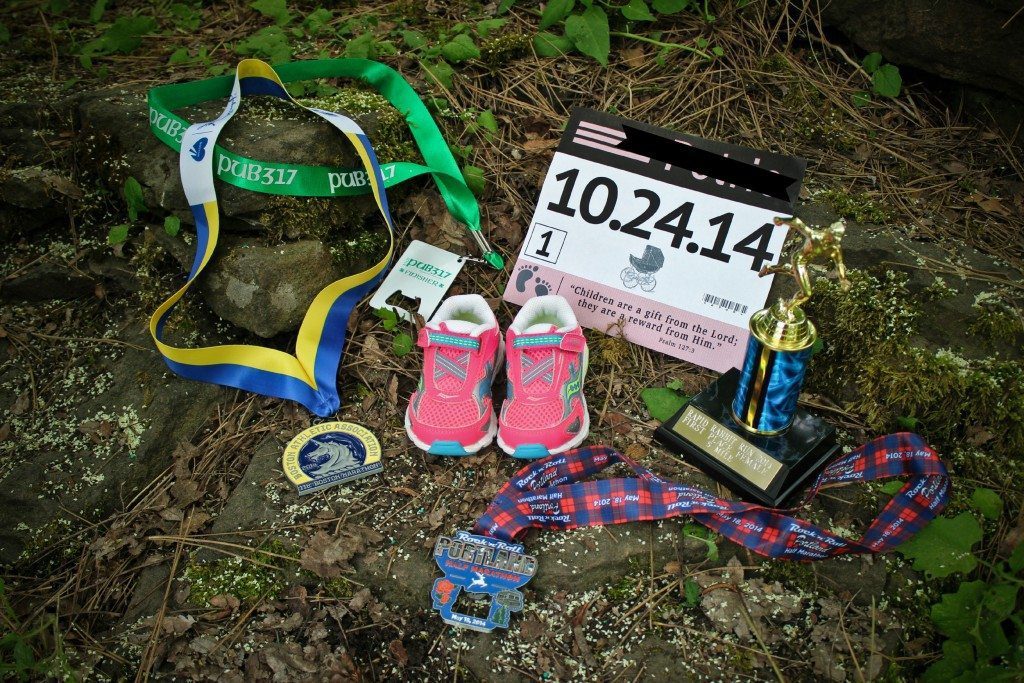 It's so hard for me not to buy her outfits, shoes and books. I already started her baby blanket. I am knitting her one.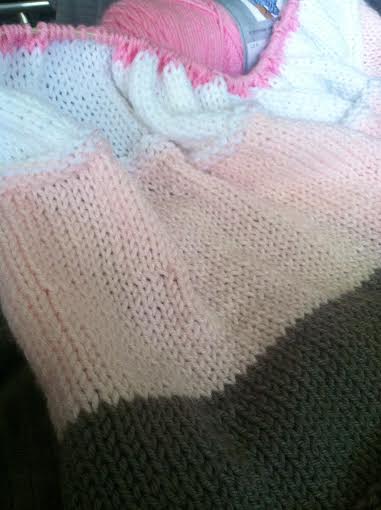 I am almost half way done already. I have been spending more time on knitting her blanket than I probably should be. It's taken over my study time, but I am almost done with both her blanket and my spring semester.
Marc and I plan to start our registry this weekend if we have the time. Little Girl is expected to arrive in 19 weeks!! So crazy.
Hope you all enjoy your Father's Day weekend!! My family is in town, so I get to spend Father's Day with my dad and I will probably be shopping with my mom, and maybe we will have a new nephew to love on!!
Until Next Time Be Whole and Be Fit
What was your guess for gender? What's something every new mom should register for? Any plans for Father's Day weekend?