Happy Monday!!
Who doesn't want to start a Monday with a great chocolate chip cookie recipe. One that is paleo, vegan & sugar free. So you could eat these for breakfast if you really wanted to. They have become my new favorite chocolate chip cookie, because they are a great texture and healthy.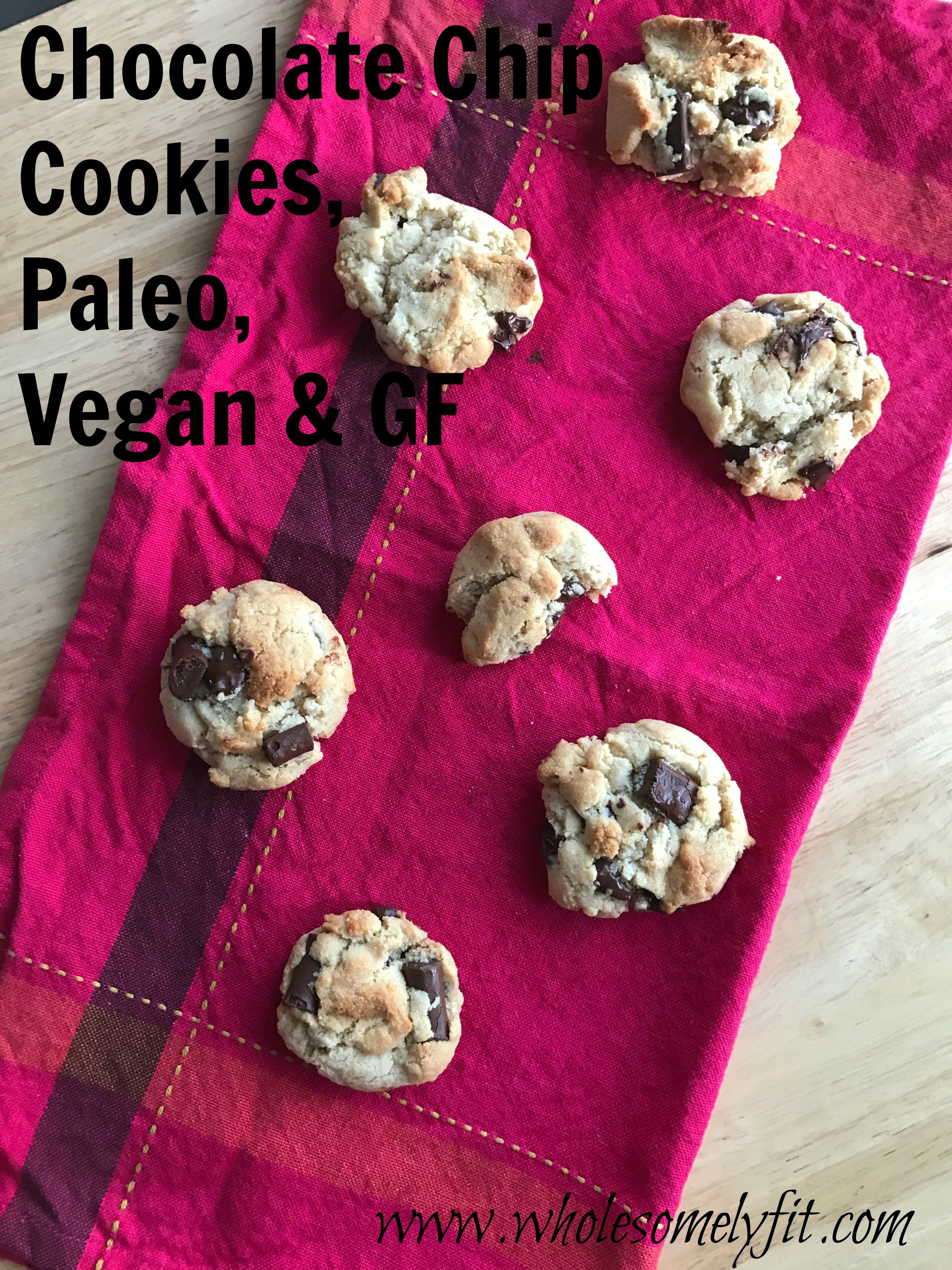 Sometimes Monday's can be hard. There's always so much going on, especially if you have school aged children. I love that these are easy to make and you will only need a few ingredients and they are the perfect Monday cookie. So give them a try to help you power through your week and make Monday's easier.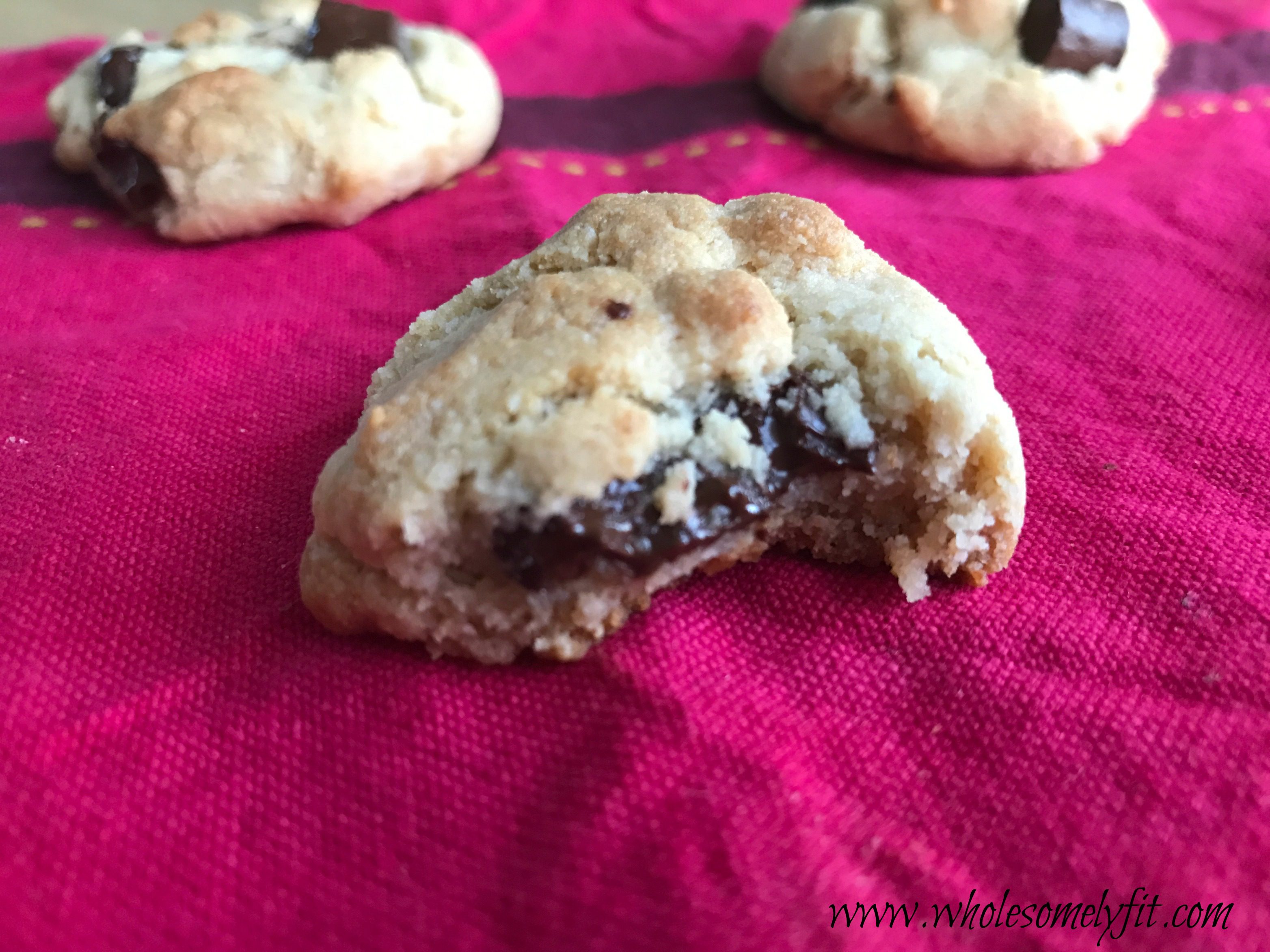 They are butter free, dairy free, egg free, refined sugar free, and best of all guilt free, while being tasty. I like experimenting with the different gluten free flours and I am becoming a little more confident in almond flour, oat flour and coconut flour. Almost don't need a gluten free flour blend any more.
I wanted to try a true paleo recipe since so many I know are trying to eat paleo and ask for paleo options. These can be enjoyed by all too. Paleo or not. I was a little intimidated to just use almond flour and scared it was going to be a flop on the first try, but surprisingly they turned out beautifully. I couldn't stop eating them.
My husband said these were better than the original chocolate chip cookie. He loves the texture. The almond flour almost gives them a coconut taste and a texture like a macaroon. Great for dipping with milk, eating cold with your morning coffee or matcha latte, no I didn't try that 😉 I personally like them cold and stored some of mine in the refrigerator.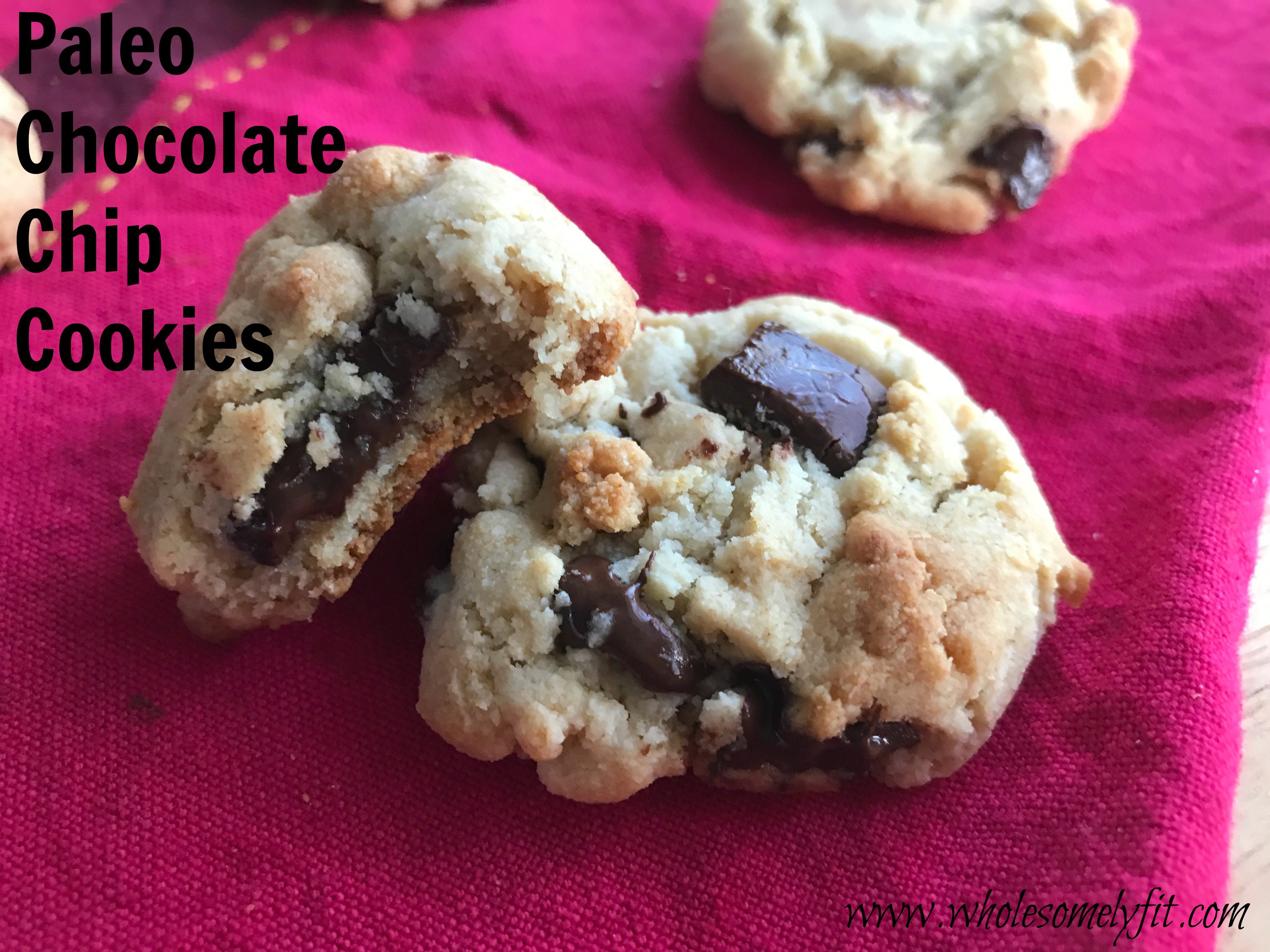 I think we all enjoy a cookie at times and these cookies are guilt free. They won't sabotage your diet, that is if you don't eat the entire batch. Fun to make with the kiddos too. Now the chocolate chips do have sugar, but the sweetener used for the cookies itself is maple syrup. They are chewy and thick, what I like in a cookie. Almost look like the cream cheese chocolate chip cookies, but no dairy is involved. In fact no milk of any sort is involved.

Chocolate Chip Cookies, Paleo
Author:
Bryanna @ wholesomelyfit.com
A Paleo cookie that is guilt free and perfect for beating the Monday blues
Ingredients
2½ c almond flour
¾ tsp baking soda
½ tsp salt (I prefer sea salt)
½ c coconut oil, melted
⅓ c maple syrup
2 tsp vanilla extract
½ - 1 c chocolate chips (I use enjoy life)
Instructions
In a large bowl mix together almond flour with baking soda & salt.
Combine coconut oil, maple syrup and vanilla extract in a small bowl.
Mix the coconut oil mixture into the dry ingredients, then stir in chocolate chips and let dough chill in refrigerator for 1 hour.
Preheat oven to 350 degrees, and spoon dough onto parchment paper lined baking sheet (about Tablespoon sized rounded balls).
Bake for 10-12 minutes, until lightly golden.
Let cool before storing in air tight container. Cookies keep for a about a week at room temp.
Beat the Monday blues with these Chocolate Chip Cookies, #paleo #vegan #nomnom
Click To Tweet
Hope you all have a great Monday!!
Until Next Time Be Whole and Be Fit