Here in the Inland Northwest we enjoy a nice long growing season. Much better than the season in Montana I grew up in. I love fresh produce, and having access to a Farmers Market or even your own garden increase ones health and longevity. Fresh food picked at its peak ripeness is more nutritious.
For the next couple of days we are going to be in 100+ degrees, so turning on my oven is the last thing I want to do. Thankfully there are many great vegetables and fruits I can enjoy without heating up the house. And everything is coming in a few weeks early with our higher temps.
Summer means healthy, easy recipes abound. So many options for fruit salads and vegetable salads, juices and smoothies. And don't forget the amazing berry pies or cobblers.
So head to your Farmers Market and give these healthy and easy recipes a try. (If you don't have a Farmers Market you can find local produce in your grocery store at times or   just grab they produce they carry).
1. Veggie Lemon Pepper Pappardelle Pasta Salad – Pasta salads are a hit among my family. Pasta is one of my husbands favorite. I love adding vegetables and maybe a little cheese to the salads. Perfect dishes for summer potlucks. This one has fresh arugula and tomatoes.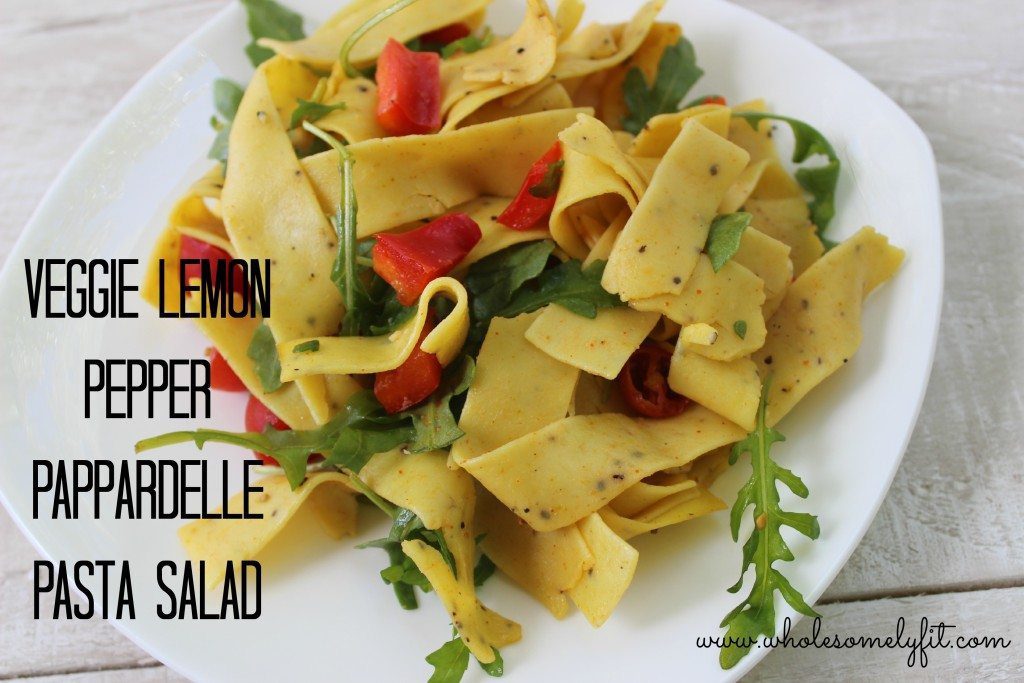 2. Vegan Spicy Coleslaw  (raw) – One of my favorite summer salads. I use both green and purple cabbage, bell peppers and carrots. Great for those summer barbeques where vegans and no gluten folks are present. 😉
3. Meatless Oh So Good Taco Salad – Who said taco salad have to have beef or chicken? Black beans give this the protein punch it needs, and it's full of color with many vegetables. It's a hit among my meat eating friends and family. Just use black beans instead of meat, and top with salsa, not ketchup and sour cream.
4. Vegan Creamy Power Greens Salad – This has an amazing homemade vegan caesar dressing, with kale, spinach and chard. It's raw and simple to make. It's one of my favorite salads and dressing. The dressing is great on many things, from asparagus to a dip for sweet potatoes. This salad is topped with pumpkin and sunflower seeds.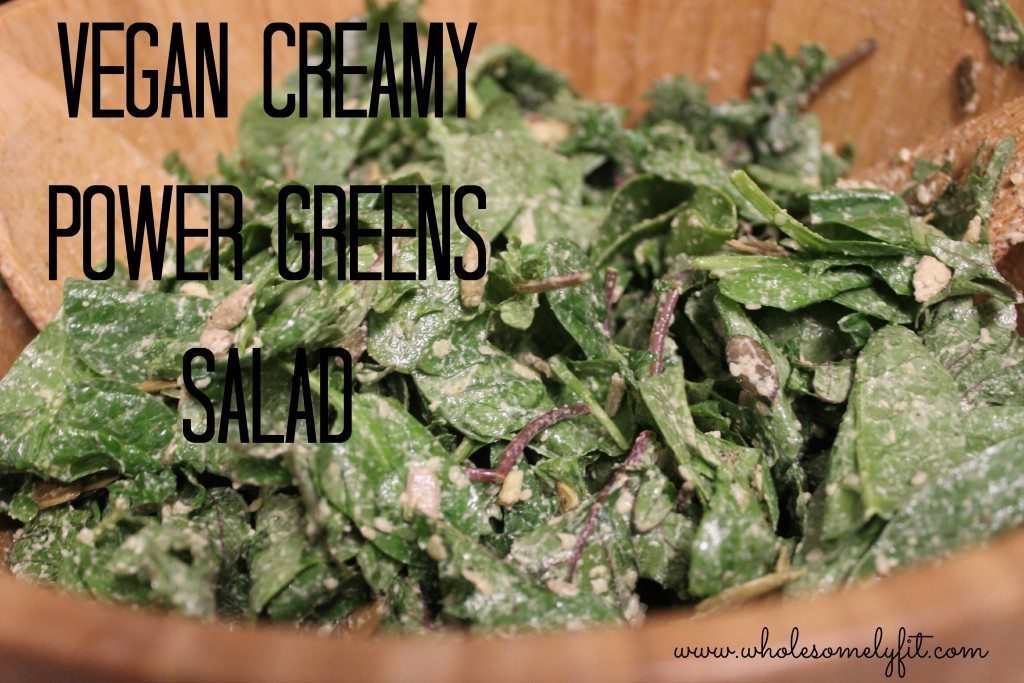 5. Sweet Potato Cilantro Lime Bowl – You may have to use the oven on this one, or the microwave. Mexi inspired, with fresh cilantro and a citrus infused dressing. It's easy and full of great color (bell peppers, purple onion, cilantro, beans).
6. Pear Walnut Power Greens w/ Honey Balsamic – 6 simple ingredients, that's with the dressing. Raisins and pears give it a sweetness, that pairs (no pun intended 😉 ) well with the greens, walnuts and honey balsamic dressing.
7. Apricot and Beet Kale Salad – Happy summer colors and nutritious fruits and vegetables. All of these items can be found at a farmers market during the same time of the summer. I used a honey balsamic dressing on this salad as well.
8. Watermelon Feta Salad – Enjoy some of summers finest fruits over a bed of lettuce and mixed greens. Add some feta and all you need is balsamic vinegar. I love the flavors in this salad. Watermelon has lycopene (antioxidant) and has a high water content.
9. Fresh Minted Fruit Salad – Put that fresh mint to use in your salads. Mint pairs will with fruits. I used peaches, honey dew, watermelon, and berries.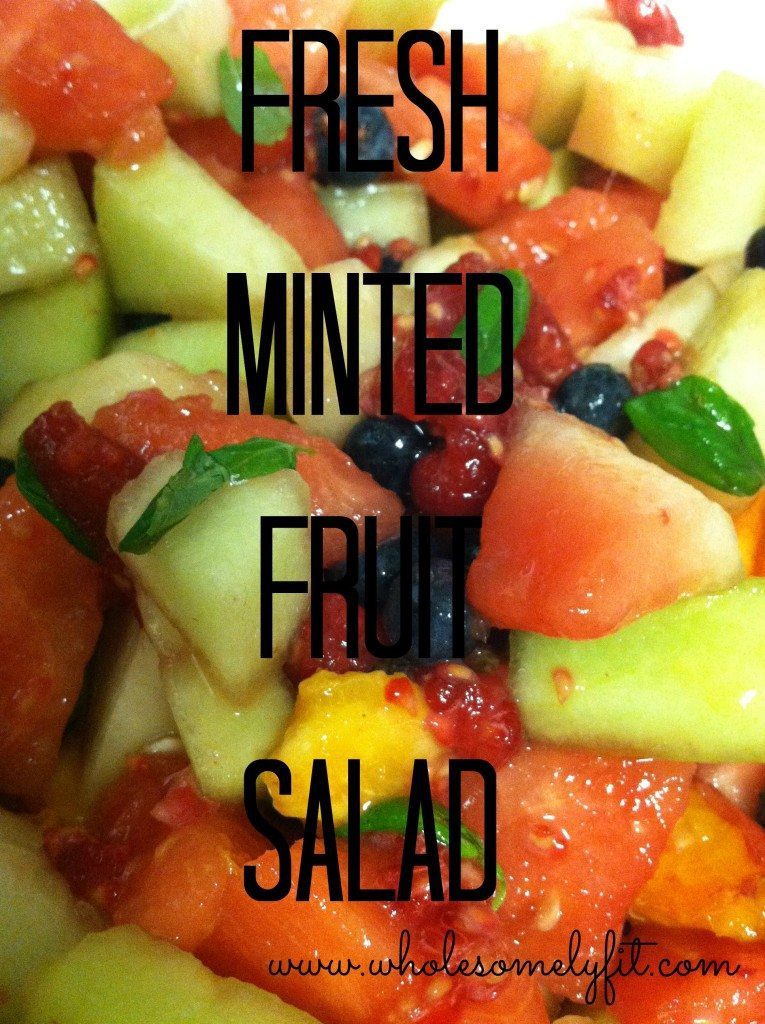 10. Kale Potato Salad – This is made with a yogurt dressing. It's a healthier version to the typical potato salad served at most barbeques. You'll need the heat for this salad for making the potatoes, but it's worth heating up the house for a little bit. It has peas, Kale, red potatoes and sun dried tomatoes, with a great dressing.
Find more great summer salad's here.
I plan on posting a dessert/sweet post inspired by summer in the next few days, with some great recipes for making during the summer. I will also include some links from other bloggers. I am getting hungry thinking about it.
Have a great weekend!!
Until Next Time Be Whole and Be Fit
What's your favorite summer recipe?