What a great weekend with some great food!!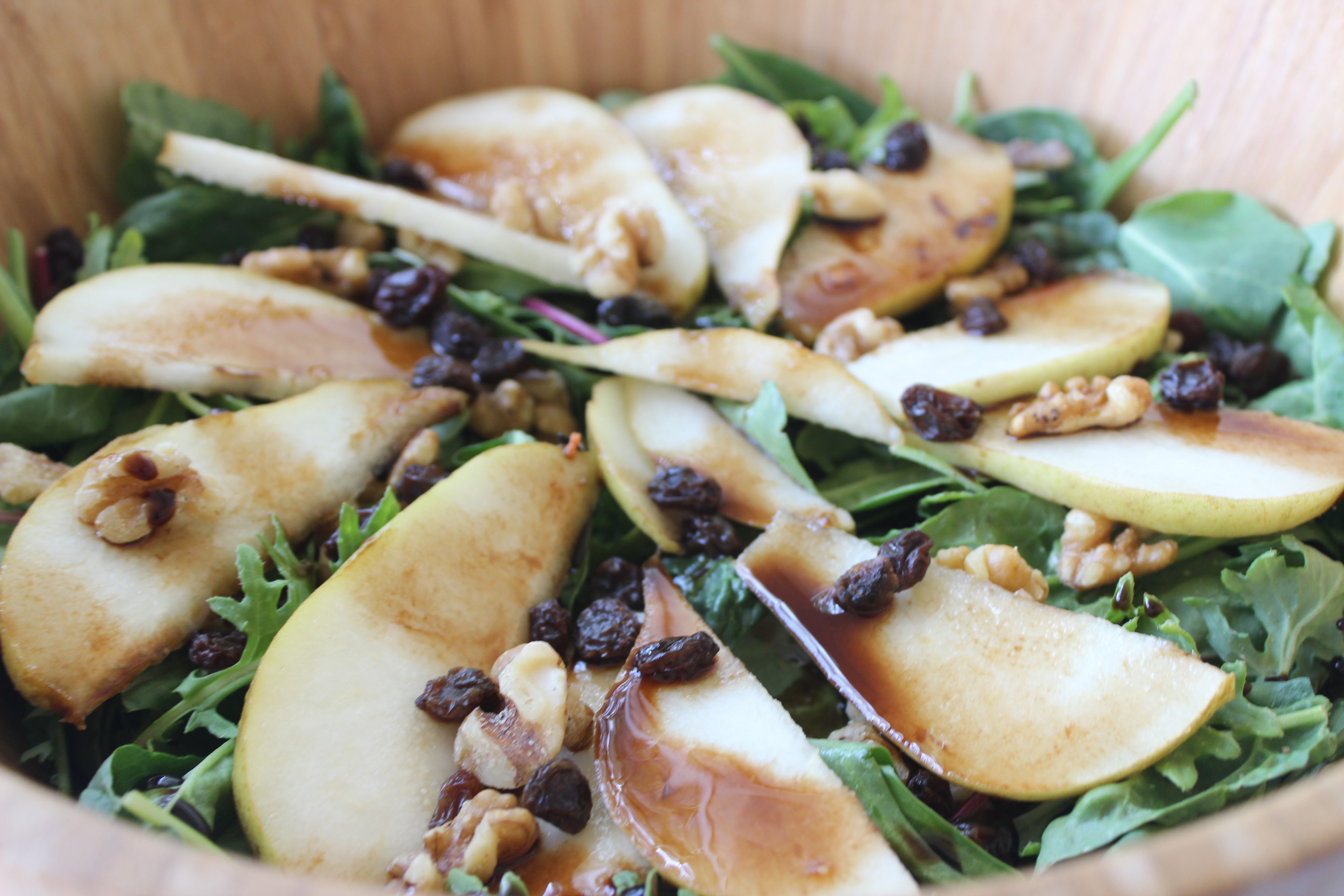 I loved being able to watch my little nephews so my sister and her husband could enjoy an afternoon hiking. My little nephews are such a blessing.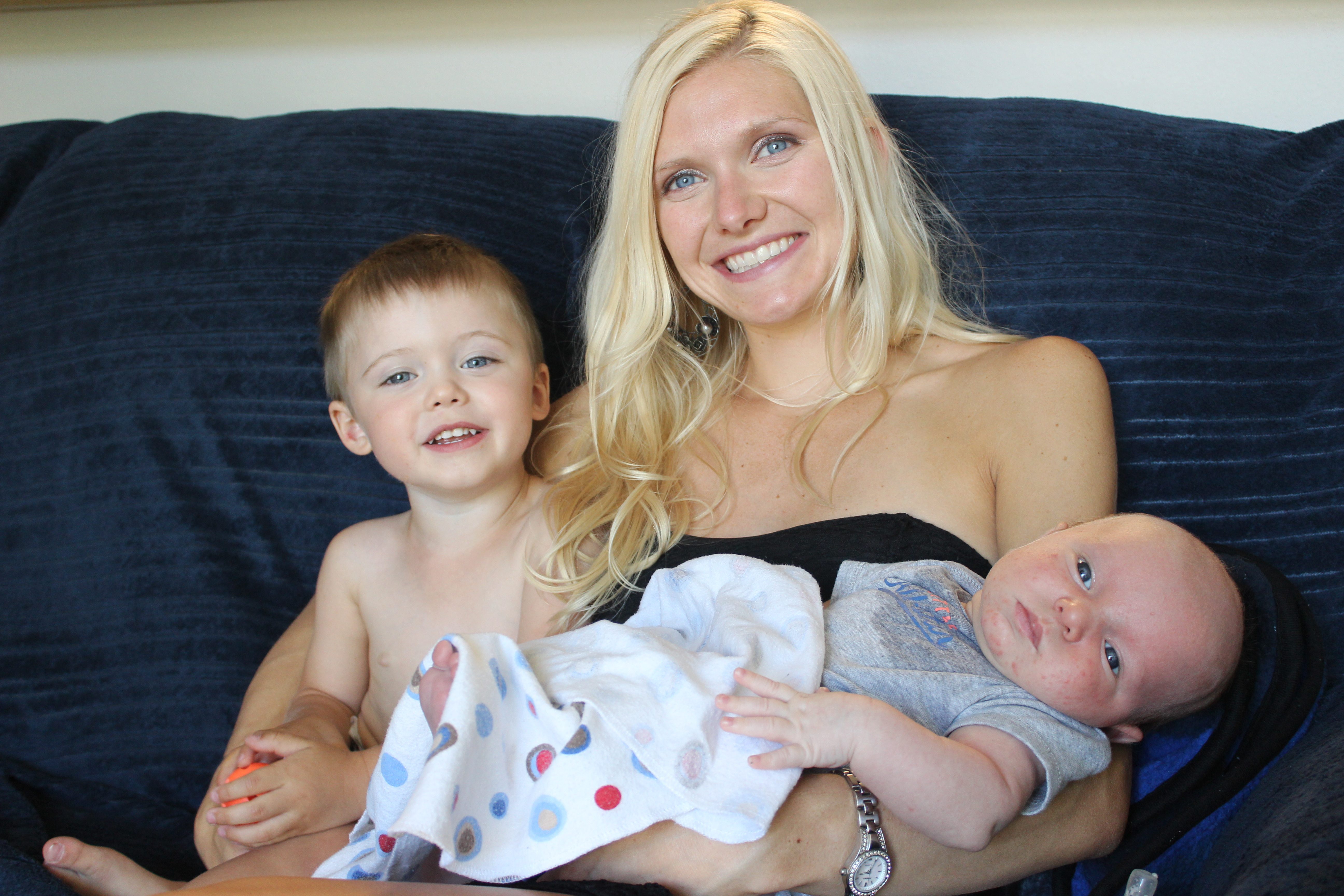 I also got to visit with a friend on Saturday night as we enjoyed live music outside. It was great catching up with her. I even managed a 14 mile run on Saturday morning. It definitely isn't easy. 14 mile runs were nothing for me, and now they are so much harder and so much slower. But I am grateful to have finished and to have enjoyed the great morning.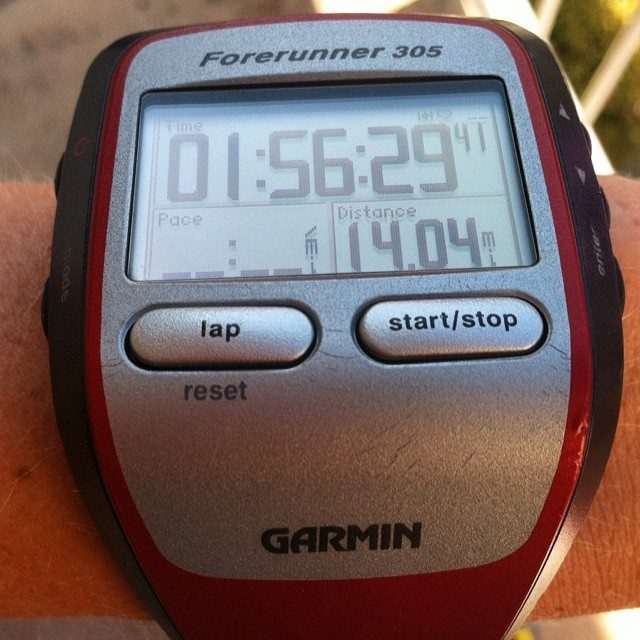 I thought there's no better way to start the week then with some great recipes. Marc and I have been enjoying fresh vegetables and fruits from his parents garden as well as from the local farmers market and Greenbluff. We are blessed to have such great local produce at our disposal. So salads have been a huge part of our dining experience.
Summer salads always taste amazing. I love the variety of fresh fruits and vegetables at our disposal. It makes the salad creations seem endless. You can basically add any and every farmers market find to your salad. Lately I have been loving the fruit.
Pears aren't quite in season yet here in the Inland Northwest, but some farmers have some limited varieties at the market. Fresh fruit is always better. This salad has a great blend of power greens, with kale, spinach and chard, which is all available this time of year at most farmers markets.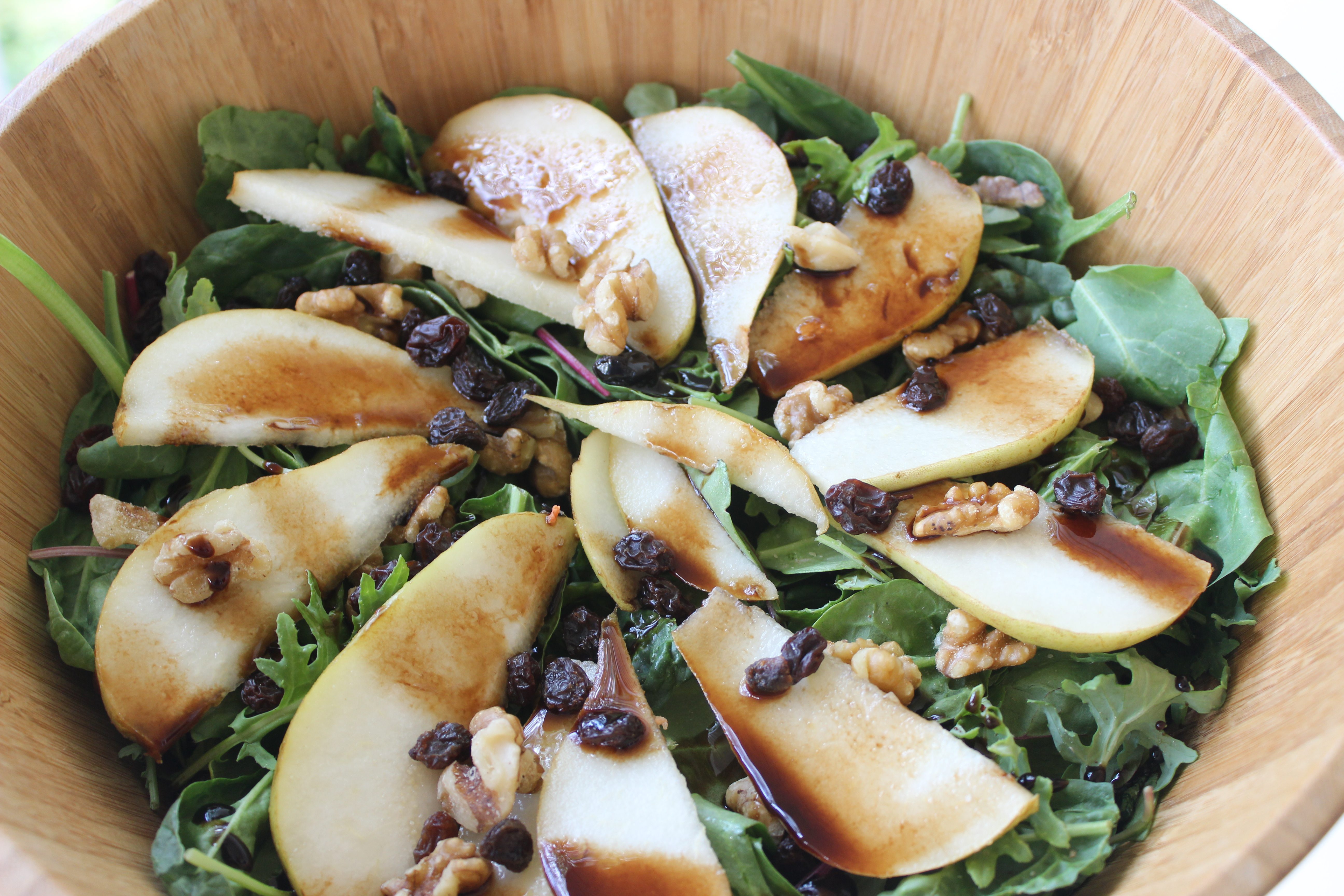 It's so delicious and like most salads so easy to throw together. I love the honey balsamic dressing. You definitely don't need a lot of dressing for this salad.

Pear Walnut Power Greens w/ Honey Balsamic
Author:
Bryanna @ wholesomelyfit.com
Serves:
2-4, depending on appetite
A great blend of Farmers Market produce, all fresh and full of vital nutrients
Ingredients
4 c Power Greens (Kale, Spinach & Chard)
1 pear, cut into thin wedges
¼ c walnuts
Handful or two of Raisins
1-2 Tbs Balsamic Vinegar
1 tsp honey (also found at the Farmers Market)
Instructions
In a large mixing bowl, add the power greens.
Top with the thinly sliced pears, walnuts and raisins
In small bowl whisk together balsamic vinegar and honey, until the honey is well mixed in.
Drizzle dressing on top of the salad
Dig in and Enjoy!!
If you are looking for another great salad, Marc and I enjoyed this last night. I threw in some apricots with shaved carrots and beets. Another great farmers market salad.
You can access the full recipe by clicking on the link Apricot & Beet Kale Salad.
Hope you all had a great weekend!!
Unit Next Time Be Whole and Be Fit