My race calendar is out and I have begun filling out my Believe Journal. I love it!! I am excited to aim high in 2017 as far as my race goals go and to dream big!!
Since my two words for 2017 are fearless and shine, this will be the year I am fearless in my racing. No more holding back. Even saying those statements makes me a little bit scared. I hope that by sharing my goals with others and by speaking them, it will help me to believe more in them.
Sometimes our own worst enemy is ourselves. We are at a constant battle with ourselves, and it's hard for the body, mind and spirit to all be on the same page. I want to set the bar high, not because I am an overachiever, but because I can achieve big and dream big. Nothing is holding me back but my own fears. 2017 will be a big year!! Believing it!!
I plan to do only two marathons this year, only dependent on my health. I don't want to risk injury so after having my second child at the end of August I have been building my base slowly and enjoying no rush or pressure of jumping into races. I don't have to prove anything to anyone, and believing this truth has helped to make it easier on me in terms of racing and being a mother.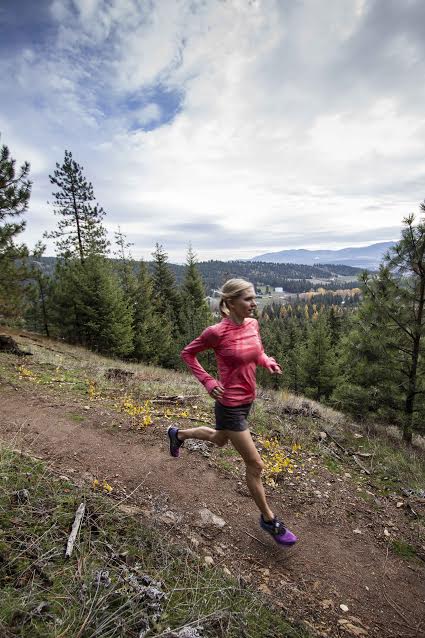 Photo Cred: Jon Jonkers
Before my marathon racing kicks off, I have signed up for a few half marathons in the early spring. One was a free entry and the other was a very cheap entry. These can help me see where I am at physically. Marathon training won't begin until mid march, so one half marathon will be done by then. A few 5k's and maybe a 10k will be in the mix somewhere.
I want to see what it feels like to race again. These are my races planned thus far:
Partners'n'Pain 5k – February
Snake River Half Marathon- March
St. Paddy's 5 Miler – March*
Rapid Rabbit 5 Miler – March
Hauser Lake 10k – April*
Whidbey Island Half Marathon – April
Bloomsday – May
Missoula Marathon – July —–GOAL RACE
U-District 5k series – July —-Fun Family Race
Hot Summer Nights 5k Series – August —For fun with the family
Bellingham Bay Marathon – September
Spokane Half Marathon – October
*These are tentative, only if I am feeling good and not burnt out. I tend to do to much in the spring and the races in March are 3 straight weekends in a row.
Both full marathons I have free entry's since my marathon time qualifies as elite status. I also get my hotel rooms covered as well. The Whidbey Island Half Marathon was a free entry as well. I am excited to be doing these races without having to pay!! We can make them nice family race-cations.
My goal race is the Missoula Marathon. This will be my 9th year in a row racing in this race. I love the course, and it's in my home state Montana. Always excited for this race. I have to win first one of these years. Second place twice now in the full and third once. This could be the year 😉
I am going to start my marathon plan for the half marathons, but I think I am going to get a coach for my goal race in July. I want an outside perspective to gain more knowledge and to challenge myself a little more. I have always made my own plans, but this time around I want something different. With my eyes set on the 2020 olympic trials, I know I have to get serious about training.
So this year will be eventful and a will take a little more planning with two kids two and under. I have my family for support and to help with all the logistics. I know that marathon training involves everyone and everyone makes sacrifices. I appreciate the support from my friends and family and for them understanding my declines to events in the next few months and my earlier bed times!!
Until Next Time Be Whole and Be Fit