You might be thinking, how can she be sharing a warm soup recipe with March just around the corner? Well darlings, it's still winter in the Northwest. In fact, we had more snow this week and more in the forecast, with temperatures dropping again. The great meltdown and 40 degree temperatures were to good to be true. Just when the roads were clearing up too…..
So yes, soup it is!! We have had my "chicken" (because there's no chicken) noodle soup twice in the past few weeks, some curried butternut squash soup (which I will be sharing an updated recipe soon), and more soup. I stay warm with food. Thankfully, R loves soup and she loves snow. So we have at least one thing in common 😉 I typically don't mind snow, but I'm over it now. I don't know what it is about this winter. Maybe it's all the spring clothing, bathing suits, and summer decor that's stores are putting out, that has me going stir crazy. So I soup, because at least it's warm!!
When one has a lot of potatoes that need to be utilized, one makes Potato Leek Soup. When there's a chill in the air, my body loves the warmth of soup. I like to create the same creamy soup favorites enjoyed by many for vegans, or those lactose intolerant.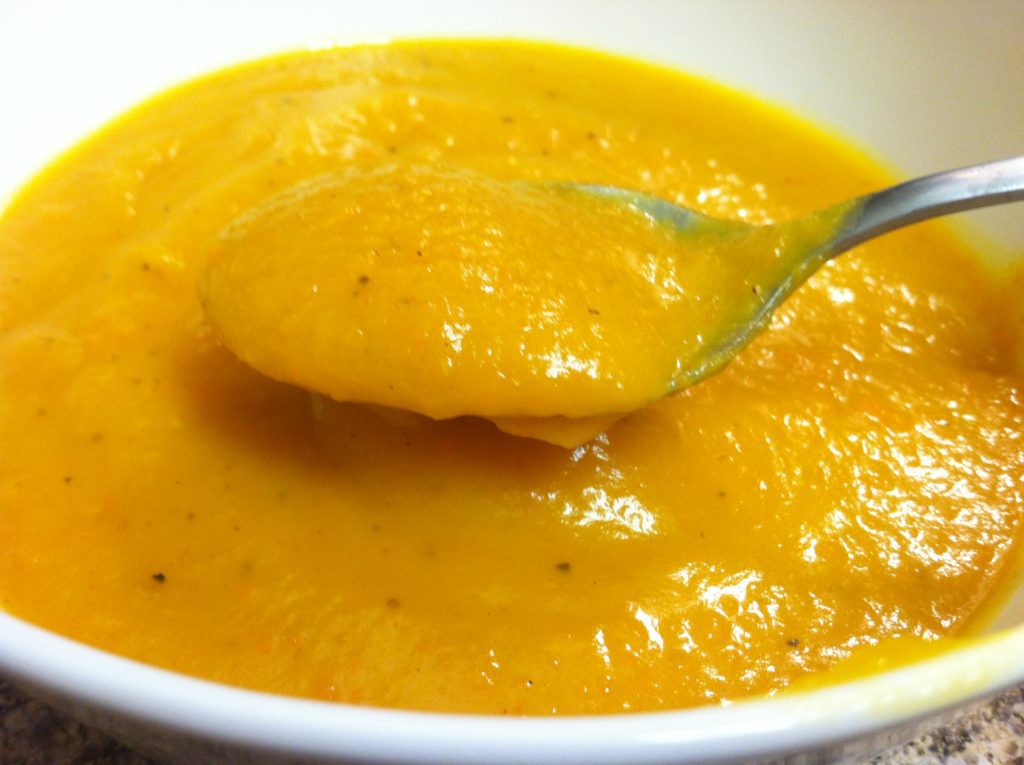 This soup is just as creamy as regular potato leek soup, without using heavy whipping cream. I sub in coconut milk. I also add some sweet potatoes to make it a little creamier if I have them on hand, making it a little more orange in color. It's an old recipe of mine I needed to update.
It's important to clean the leeks prior to cooking with them. It's quite simple: cut the dark ends off of leeks and the very white end part (the stringy part at tip) and slice in halve (hotdog length)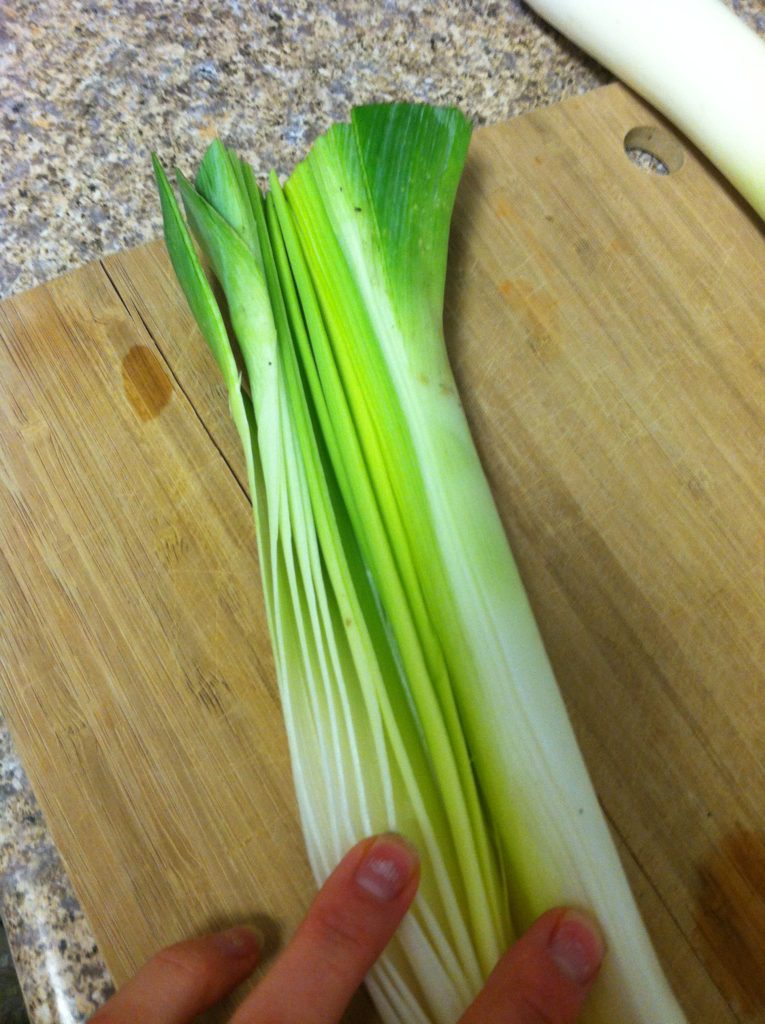 Then rinse well, removing any dirt. Now it's time to chop the leeks to begin sauteing them.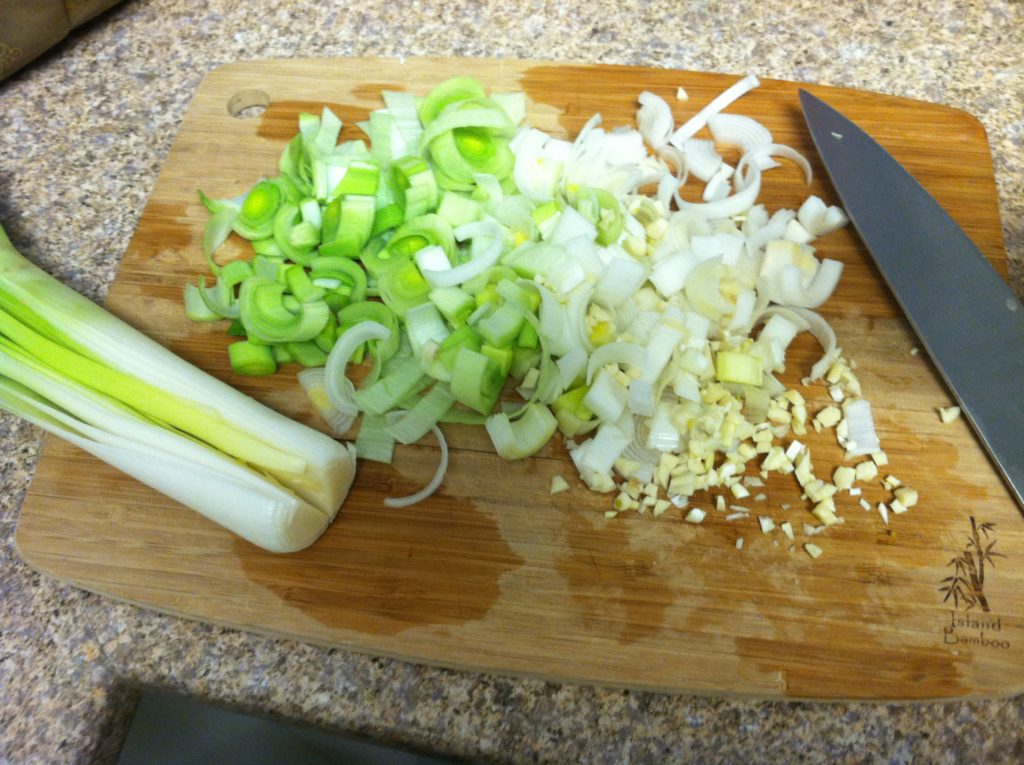 There's few ingredients to this soup, really more spices. I did my best to measure out the spices, but I am one of those that shakes, tastes, shake and taste some more. So feel free to add more or less. I am kind of a soup Nazi, and it has to be just right. There's only certain places I'll order soup from, because not all meet my standards. Some are coffee snobs, I am a soup snob.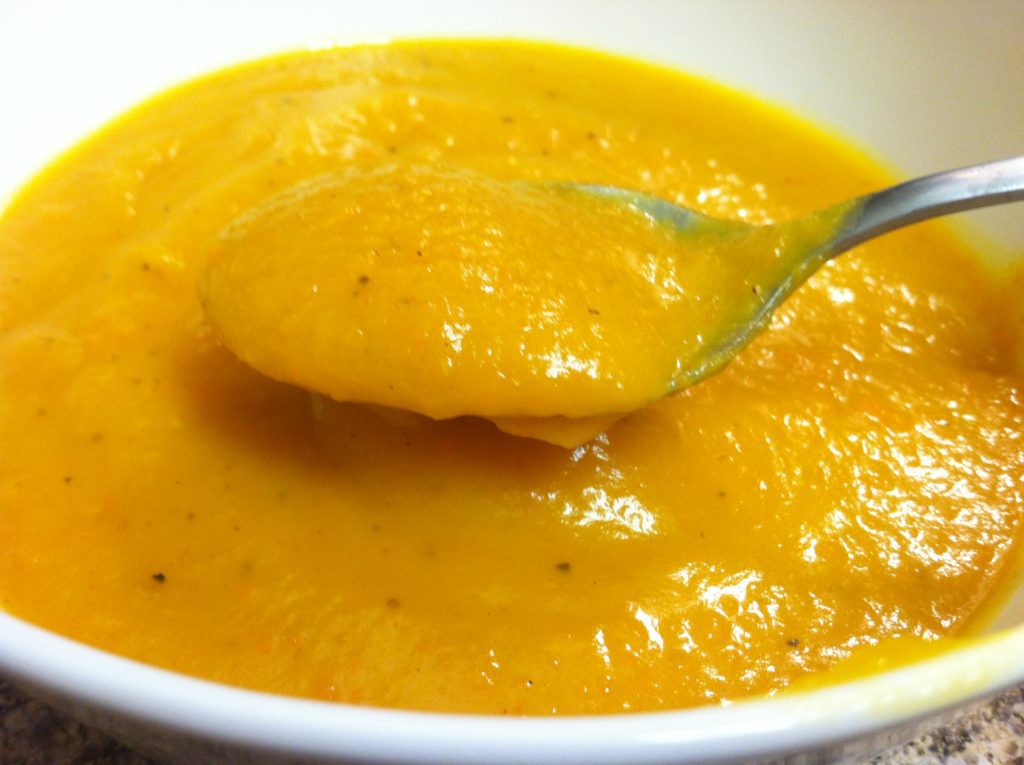 Vegan Creamy Potato Leek Soup
Author:
Bryanna @ wholesomelyfit.com
Ingredients
2 organic leeks, chopped and cleaned
1-2 tbs oil
4 cloves garlic, chopped
4 organic yukon gold potatoes, chopped
2 organic sweet potatoes, peeled and chopped (or add more potatoes, if you don't have sweet potato)
2 organic carrots, peeled
4 c. organic veggie broth
2 c. water
2 tsp salt
2 tsp pepper
1 tsp thyme
½ tsp paprika
1½ c organic coconut milk (from can) or almond milk
Instructions
Saute leeks and garlic with oil in stock pan or large sauce pan over medium heat, until leeks are fragrant and soft (about 5-10 minutes). Don't let them brown!!
Add water, veggie broth, potatoes, carrots and spices. Bring to boil.
Reduce heat to low and simmer until potatoes and carrots are soft (25-30 minutes). In batches puree soup in blender or food processor until smooth.
Return to stock pan or sauce pan, and add the coconut milk, stirring well. (May need to add more salt and pepper, depending on taste).
Reheat soup in the pan over low heat and enjoy.
*keeps in fridge for a week, freezer for up to 3 months.
Have a great weekend folks!! I'll be dreaming of spring and all my friends in the south!!
Until Next Time Be Whole and Be Fit