It's been snowing in Texas over the past few days. It began with freezing rain, and lots of ice. Now we have snow for the second time this year. I have welcomed the snow, as I sometimes miss it from home.
I don't miss the sub-zero temperatures by any means, but having snow has made a little piece of home in Texas. I am sure all my Texas friends aren't appreciative of the snow hahaha. Thankfully, this to shall pass. And thankfully I homeschool so I don't have to worry about school closure for them. I work from home anyways, so it's hasn't effected me to much. I am grateful to be rescheduling meetings. 🙂
Protein bites have been making an appearance again more and more in our house. Although, they quickly disappear. There was a time that you would always find a protein bar or bite in the refrigerator. A few years passed where it was sparse when it came to protein bites. I am back at it again, as it's nice to have something quick to grab after workouts. And I have been back in my grove again. I was in a funk there for a bit, but I have dug myself out.
As I am sure you can imagine, children make it hard to get a good breakfast after a workout or post workout snack, because well duty calls. Protein bites are a savior! Seeking for new flavors I wanted to try these after seeing everyone making their protein bites on Instagram. Cinnamon is one of my favorites!!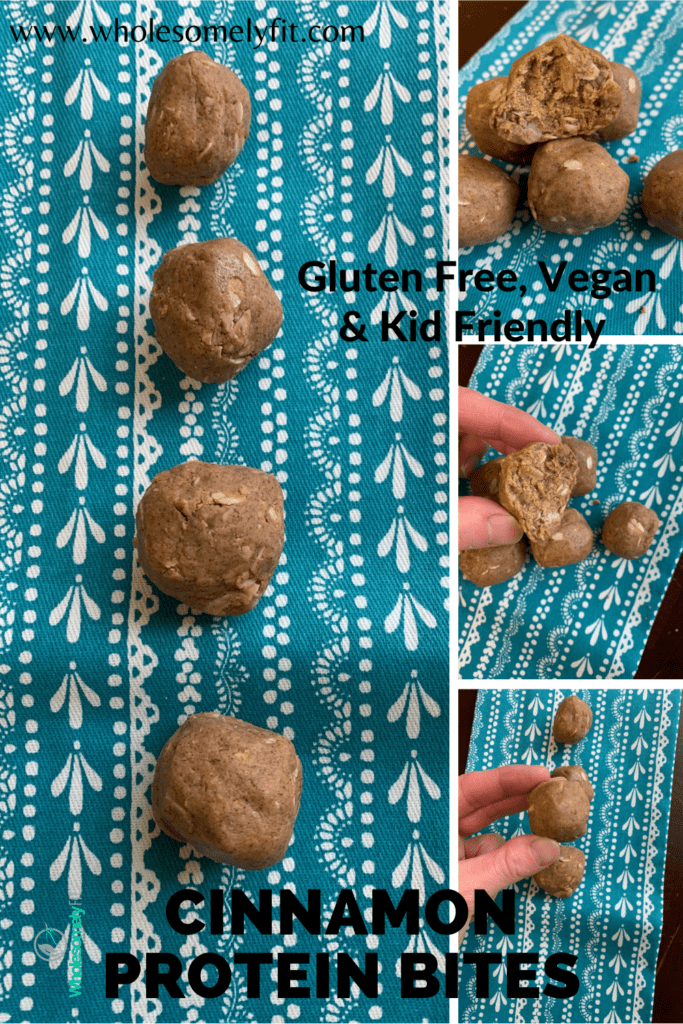 As always, protein bites are easy. Just stir and roll into bites. You only need a few ingredients, and they are gluten free, vegan and naturally sweetened. You can easily mix up the flavors depending on the mix-ins you choose. Mini chocolate chips from Enjoy Life are often in our protein bites. Protein bites are just a must have, as kids love them and parents need them!! I love cinnamon flavored anything, so why not make some with a cinnamon flavor. There's optional add-ins. I go without any of the add-ins most times, but kids like mini choc. chips or raisins.
Here's the recipe:
Cinnamon Protein Bites
1/4 c Vanilla Protein Powder (I use Orgain or FourSigmatic)
1/2 c oat flour or almond flour
3/4 c Gluten Free oats
1 Tbs cinnamon
1/2 c nut butter (I of course love Peanut Butter)
1/2 tsp vanilla
1/4 c maple syrup or honey
Add ins- chocolate chips, chopped walnuts, raisins (optional)
Directions: Sift together all dry ingredients in a small mixing bowl. Add in nut butter, vanilla and your sweetener and stir until well combined.
Roll mixture into round bite sized ball and store in the refrigerator for up to 2 weeks.
Serves: 15 bites
That's it. I told you they were easy. Enjoy!!
I hope you all have great week & warm weather is on it's way!
Until Next Time Be Whole and Be Fit