The fall is always a busy time in our household, between coaching high school cross country, coaching privately through the fall marathon season, and family birthdays. Oh and now our newest addition!! I feel I have little time for cooking, and struggle to find time for healthy cooking.
This is why I appreciate healthy quick meals. It's hard to find meals that are healthy and quick, and as a mom of two under two, quick is appreciated and healthy is even more appreciated. I understand that we can't always have a few hours for preparing and cooking meals. It's unrealistic to think that any stay-at-home mom or working mom has time for this. I am the first to admit that I definitely don't, but I still want my family to eat healthy,
I will be honest and say that sometimes we do boxed organic mac'n'cheese and canned soups or the occasional, very rarely, Papa Murphy's pizza (my husband wishes we did more of this 😉 ). Then there are nights of throwing together a quick pasta, that is restaurant worthy. It tastes so good, but honestly took maybe 30 minutes to prepare.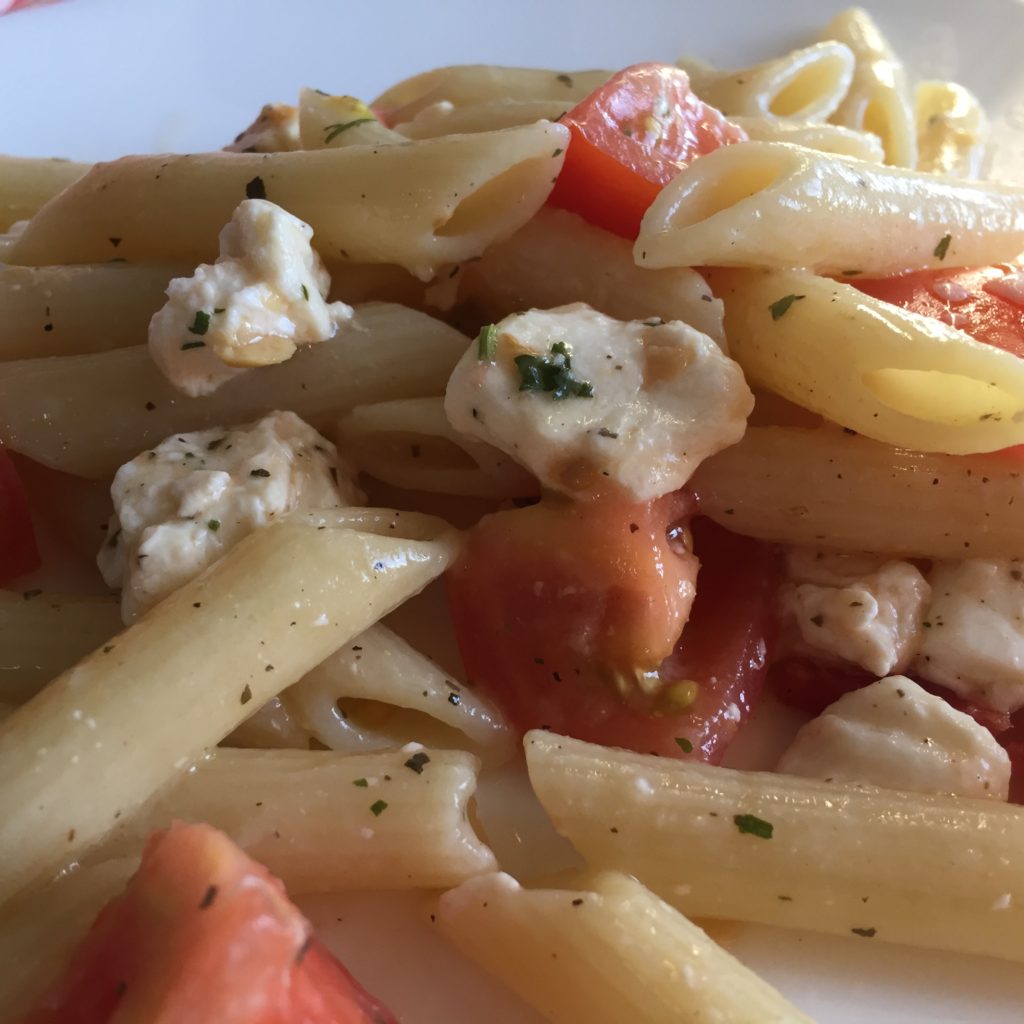 I used up the cheese in the fridge and tomatoes from our garden and only needed a little basil, parsley and olive oil. There's nothing much to this pasta, but yet it's healthier than most pastas with it's olive oil based sauce. And olive oil is high in healthy essential fatty acids. I am not afraid of fat, I welcome healthy fats, because of how healthy they are to joints, our brain and skin health.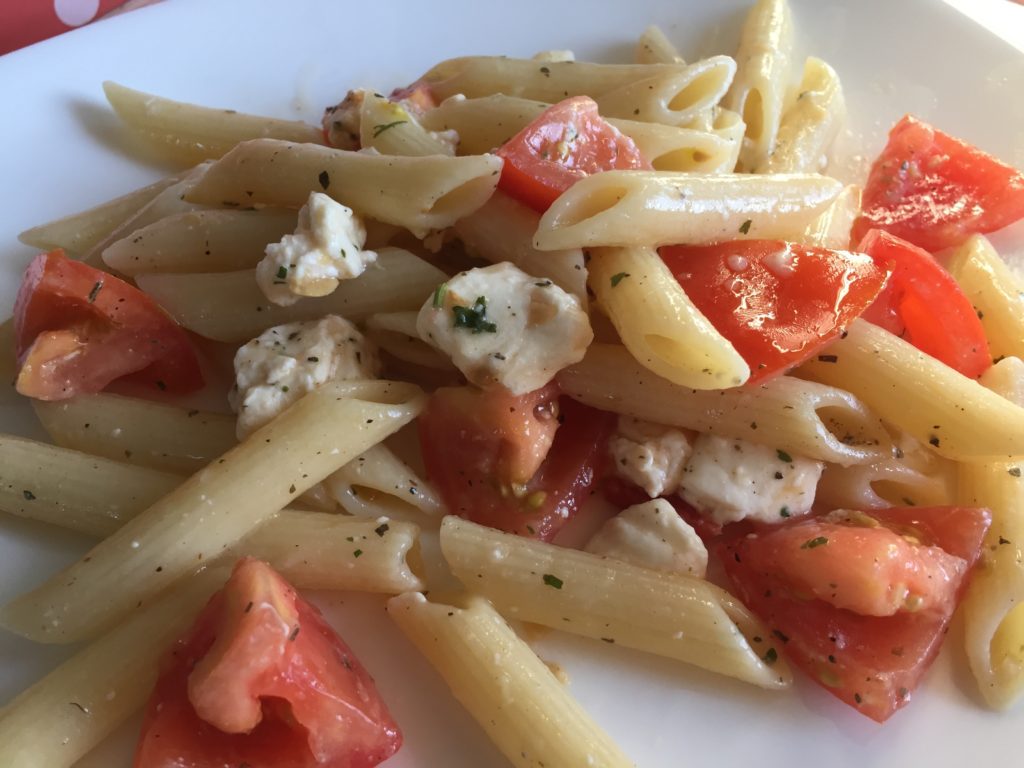 And who doesn't like cheese, unless of course you can't do dairy, in which case I am sorry because this meal isn't for you. 😉 R scarfed this down, as did my husband.
Tomato Mozzarella Pasta
Author:
Bryanna @ wholesomelyfit.com
Quick, easy & healthy pasta in under 30 minutes.
Ingredients
Penne Pasta, 16 ounces
5-6 Roma tomatoes, quartered and chopped into bigger chunks
1 bell pepper, red or orange
2 c cubed mozzarella cheese
2 Tbs olive oil
1 tsp minced garlic
1 tsp basil or to taste
1-2 tsp parsley
Salt & Pepper to taste
Instructions
Cook noodles according to package directions.
While noodles are cooking, cut the tomatoes and mozzarella cheese.
Once noodles are done, drain, rinse and return to pan. With stove turned off or on low, add the rest of the ingredients and toss.
Serve warm.
Tomato Mozzarella Pasta, light, simple & a 30 minute meal
Click To Tweet
See super easy and simple.
Mid week, only a few more days and then it's the weekend. Thank goodness, because I am ready for a break…oh wait I have kids!! 😉
Until Next Time Be Whole and Be Fit