This weekend I had my first real speed workout. This winter trying to do speed work has been hard. Finally you can see bare roads where I reside. The only bare roads were the main, busy roads making it hard to get out and work on speed. The ice was so thick on the residential roads it was crazy and treacherous. Sidewalks a no go. With the great meltdown and all the rain, a lot of the snow and ice has melted. We can see part of our lawn peeking through now. Woot Woot!!
My sister's place has bare roads, so I was able to go and do my long run with some faster miles built in. It felt nice to test my speed, since it's been really before I was pregnant. Over a year. I am a little more confident now going into spring racing, even with all the speed missed during the last few months. I built a nice base.
Since I am ramping up my mileage, and almost hit 50 miles for the week, I am incorporating more protein and healthy post workout snacks. Keeping my calories up is even more important, since I am nursing. To me nursing comes first, so I have to be mindful of how much running I am doing and how many calories have to be replenished.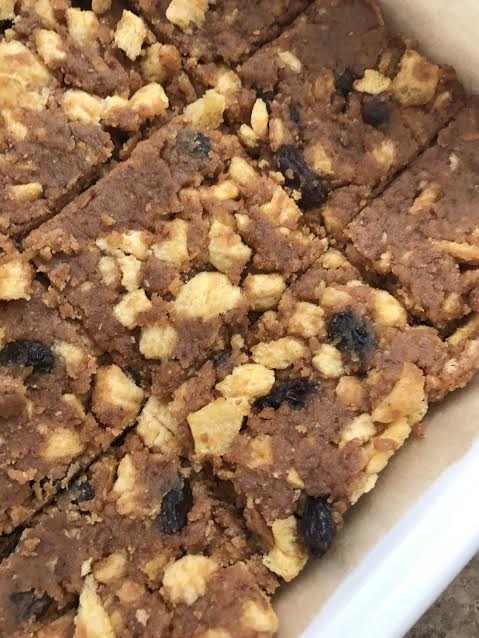 I love making my own protein bites and bars. It's easy fuel and post workout replenishing, that I try to always have some on hand. It's cheaper to just make my own, and there's really not that much time involved.Granola and peanut butter are great, granola and peanut butter together, amazing.
These bars are crunchy and have just enough sweetness. You can use your favorite cereal or granola. I have used a variety of granola's, because it holds a crunch a little better. But this time around I used Barbara's Puffins Peanut Butter cereal.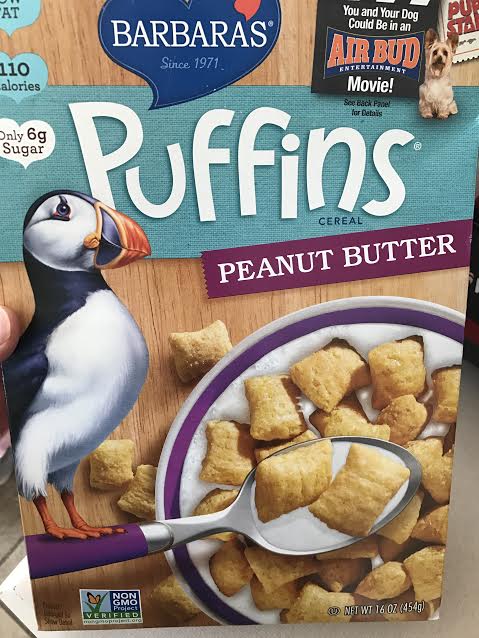 I am always tempted to eat just the mixture with some milk. I actually might try that sometime. You'll love these any time of day!! They are almost like peanut butter rice krispies in a way, but are packed with protein and very little sugar. Make your own granola for an even better bar. I chose granola with natural sugars. I also add in some ground flaxseed for the fatty acids to help with inflammation. R loves these and wasn't very happy when she ate the last one and the next morning the fridge was empty of "my bars." Just means I need to make more.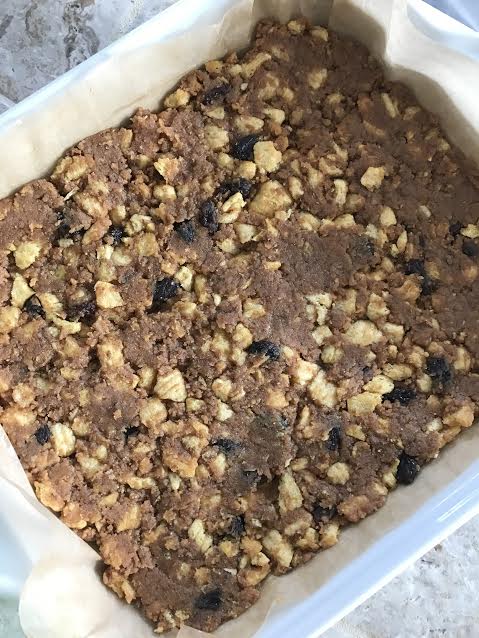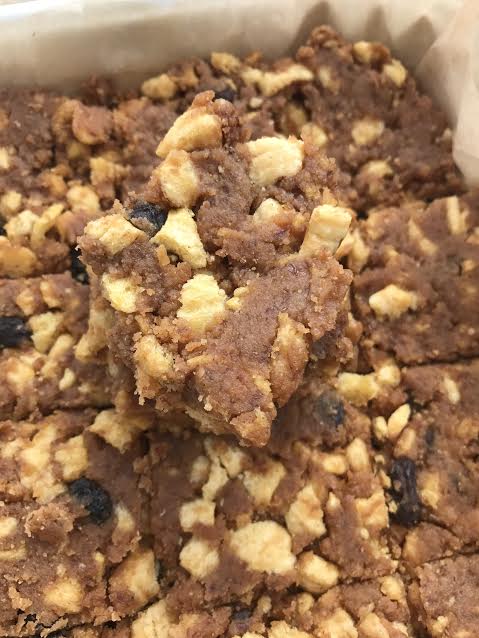 Keep them gluten free by choosing a gluten free cereal and they are vegan as well. Another easy recipe with very little prep. They keep best in the refrigerator for a week and you can wrap individual bars to carry along with you.
Peanut Butter Crunch Protein Bars #vegan #gf Click To Tweet

Peanut Butter Crunch Protein Bars
Author:
Bryanna @ wholesomelyfit.com
Post workout snack or fuel for your next long run
Ingredients
1 c peanut butter (I like crunchy) or almond butter
¼ c protein powder
2 tbs ground flaxseed
½ c water (might need more to make it moist and sticky)
2-3 c granola or cereal (pick your favorite)
¼ c raisins
Instructions
Pour peanut butter into medium sized bowl.
In separate bowl add ground flaxseed and protein powder with water and mix.
After protein is mixed, add to peanut butter. Then add granola and raisins. Stir it all together, until granola well coated.
Line a 8 X 8 pan with parchment paper and pour mixture into pan. Evenly spread mixture and pack it down in the pan.
Chill in fridge for 1 hour. Cut into bars and enjoy after you work up a sweat.
Have a great start to your week!!
Until Next Time Be Whole and Be Fit