A spoonful of peanut butter makes the day better!! That's my motto. I love peanut butter. It's used in most of my protein bite recipes. I also love to use almond butter as well or a mixed nut butter. Honestly, any nut butter is my favorite, but peanut butter probably takes the cake. I also enjoy a coconut peanut butter spread too. Ah-Mazing!!
R and I decided we wanted to make a daddy inspired protein bite a week or so ago. Since Marc loves his coffee, and I always do everything with chocolate, I though what combination could I make for Marc that he would enjoy. You see, he doesn't like chocolate as much as I do (I know he's from another planet). He'll eat my chocolate flavored protein bites and smoothies though, but I wanted to do something more up his alley. R said coffee was a good choice.
I know a recipe is good, if Marc A) says are you going to put this on the blog? B) says this is blog worthy or C) says I would pay money to eat this. In this case, he chose C) paying money to eat them. I knew I should share the recipe. Even R loves to eat them, coffee flavor in all.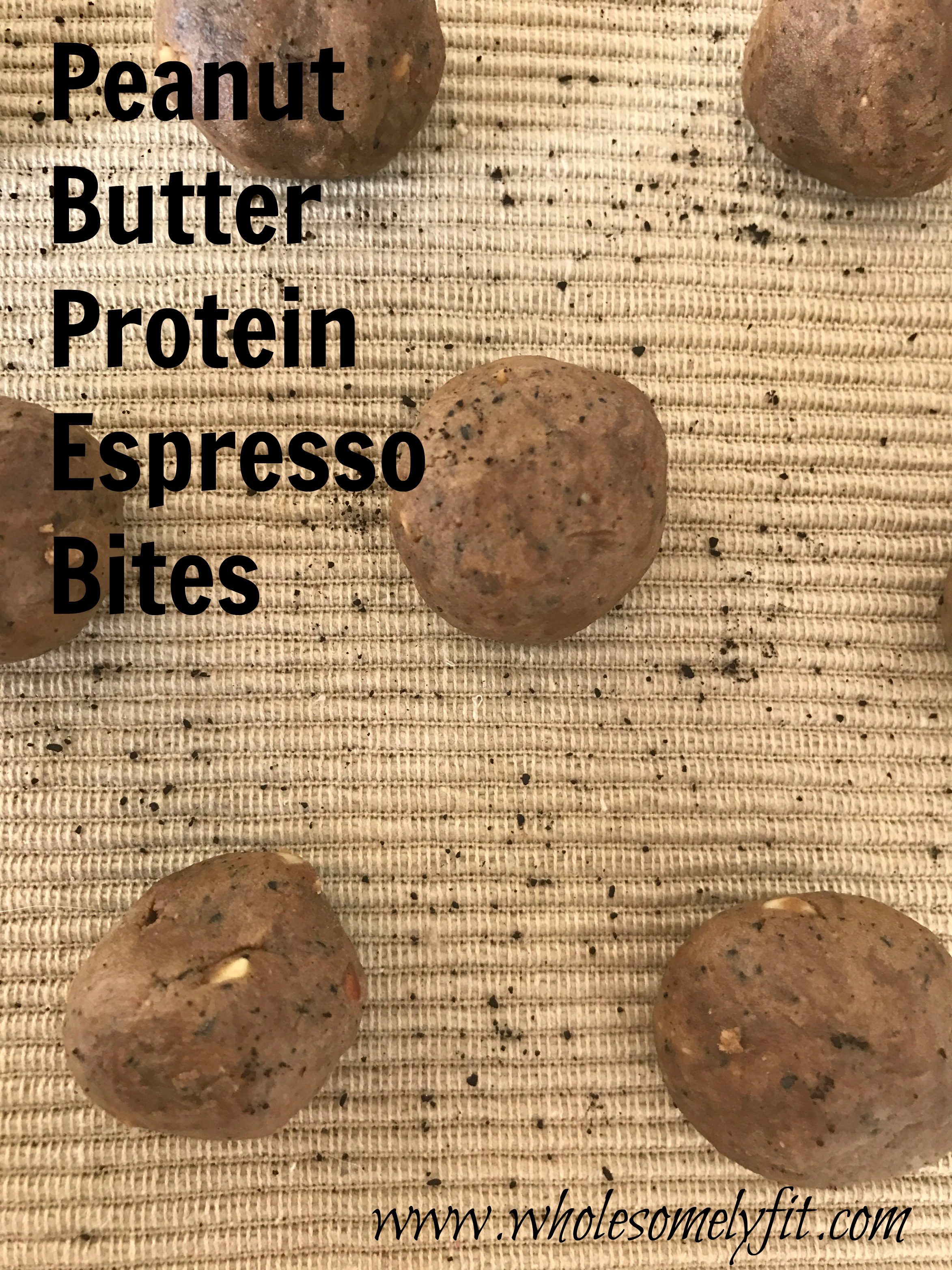 My mom said they were good too, and she's not a coffee drinker. Bring a little zap, zing or kick into your workout with these Peanut Butter Protein Espresso Bites. Or use them for a afternoon pick me up. Don't shy away from them if you don't use peanut butter, just use an almond butter instead. They are vegan and gluten free.
I enjoy making these, because they are simple and I can have a healthy snack packed with protein and carbohydrates to help replenish after workouts or to curb a sweet tooth. I make one or two different flavors each week and they last for nearly two weeks.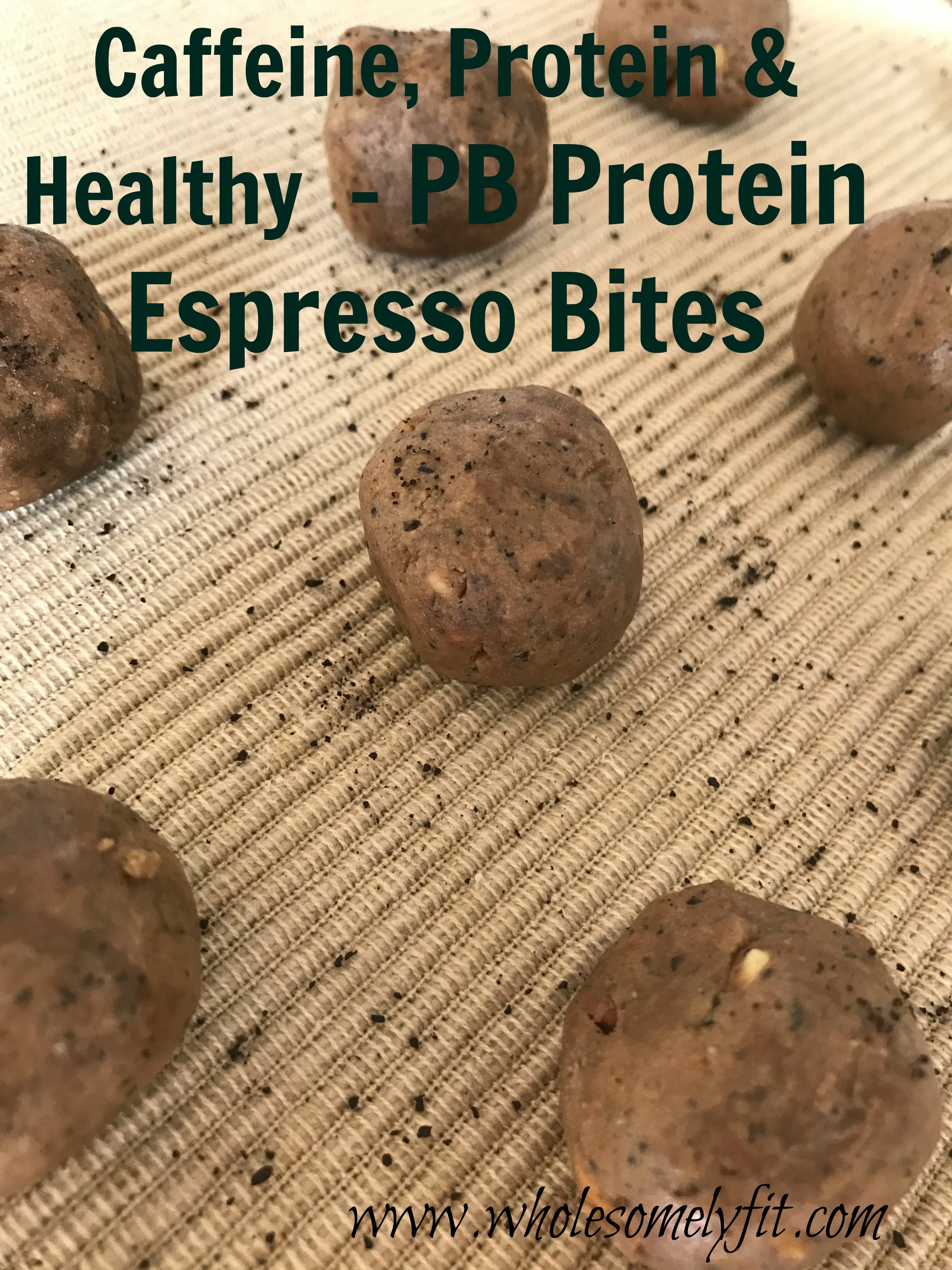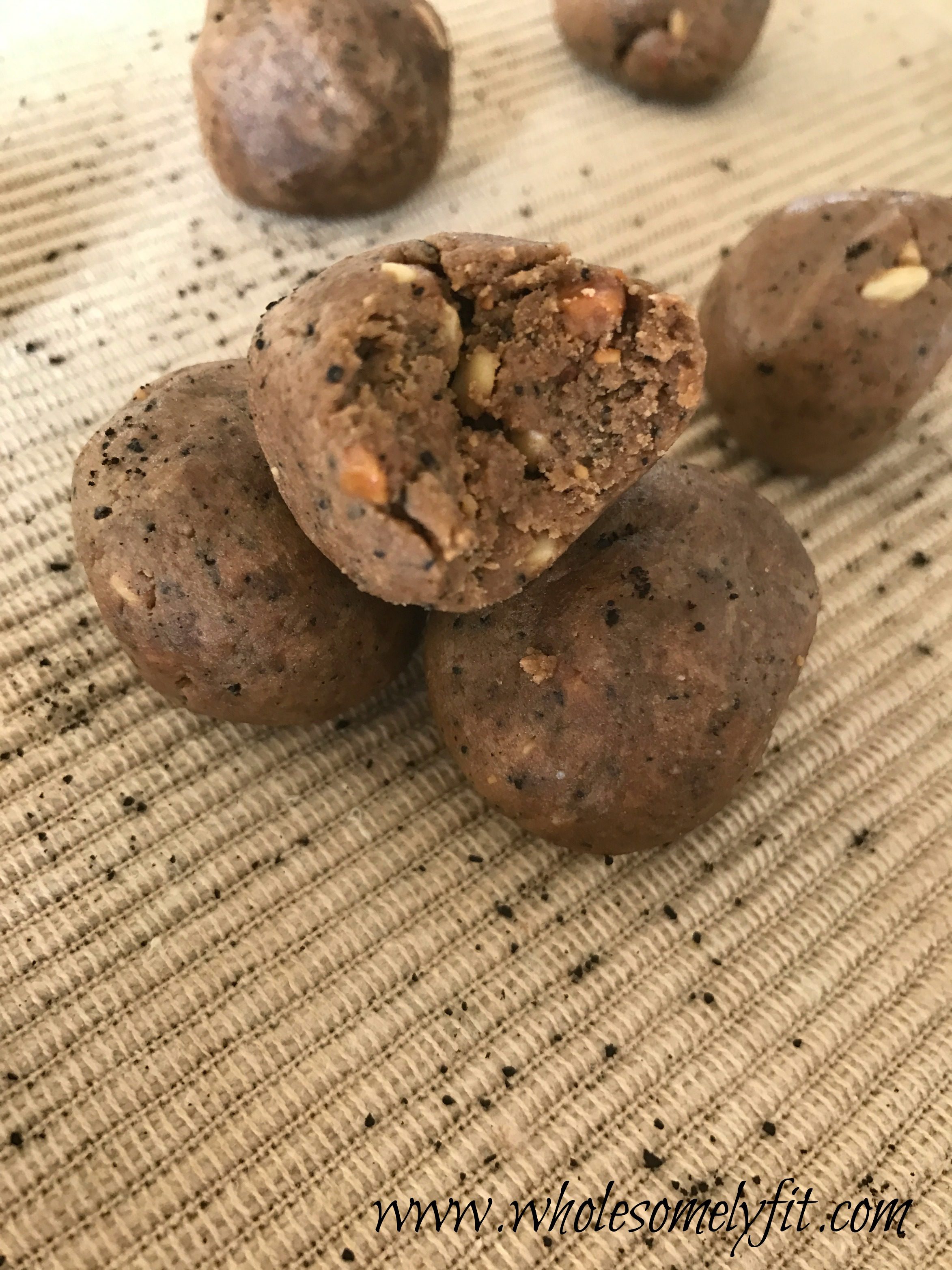 It's nice that the kids like them as well. Now when R is crying because breakfast isn't being made fast enough or lunch or dinner, I ask if she wants a cookie bite and all is well in the world, even in mom's world. This will curb hunger and satisfy your need to eat an entire jar of peanut butter or drink an entire carafe of coffee. A little caffeine kick to put some spring or pep in your step. 😉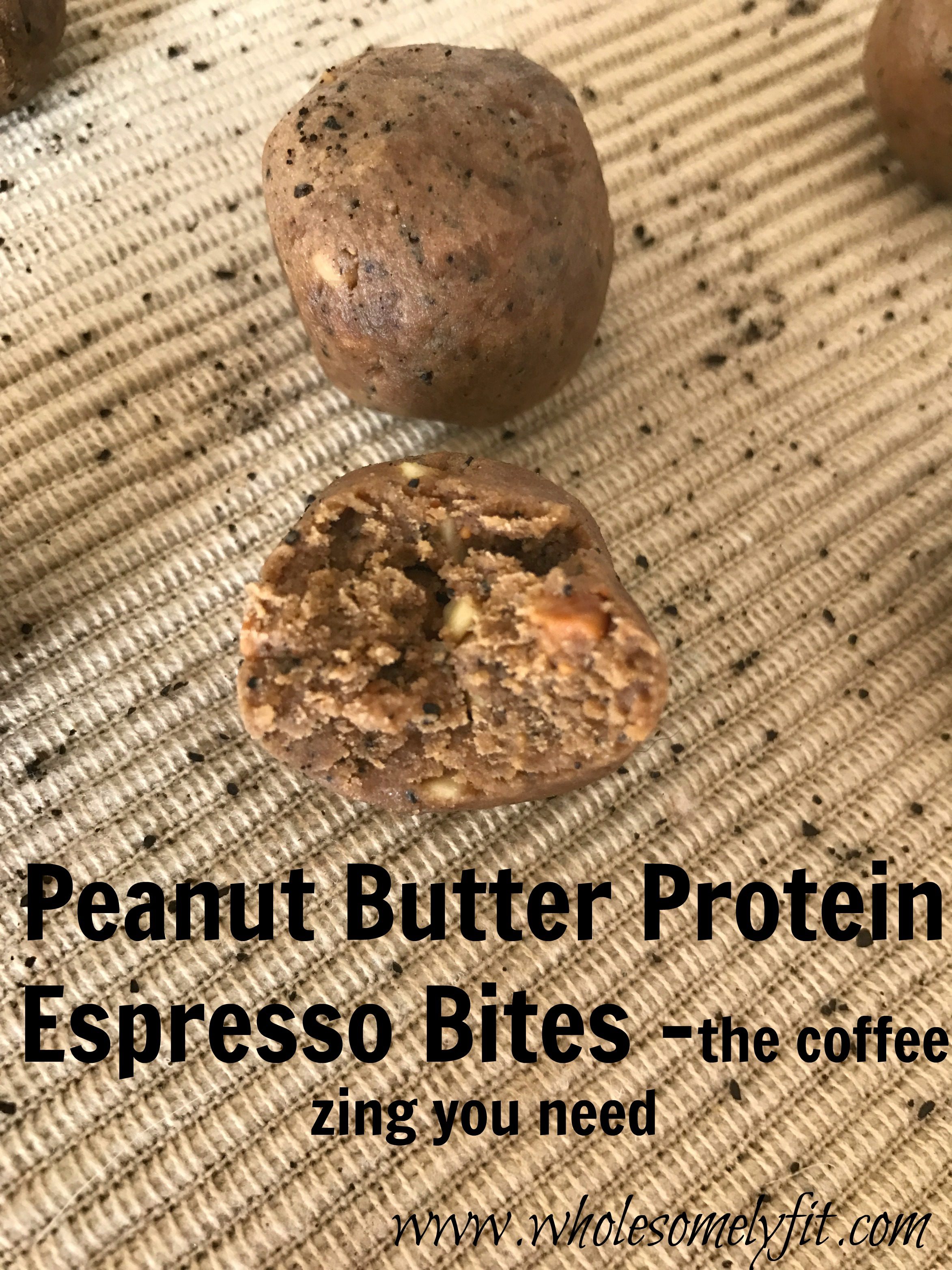 Peanut Butter Protein Espresso Bites
Author:
Bryanna @ wholesomelyfit.com
A caffeine kick in bite form with punch of protein
Ingredients
1 heaping c Peanut Butter (crunchy preferred) or almond butter
¼ c coconut flour
1 Tbs coffee grounds (your choice) or more if you really need a zing
2-3 Tbs honey or maple syrup
2 scoops chocolate protein powder (I use Orgain)
2-3 Tbs water (to help form dough)
Instructions
Mix all ingredients in a medium bowl, combining well.
(May need to add more or less water to help mixture form rounded balls or a little more coconut flour.)
Roll mixture into rounded bite sized balls/bites
Peanut Butter Protein Espresso Bites #proteinbites #wholesomesnacks #healthybites
Click To Tweet
Have a great weekend friends!! I have been enjoying some much needed time in Montana with family and blue sky. Life is always better in Montana. 😉
Until Next Time Be Whole and Be Fit