Just leaving a quick recipe for today. Another bite recipe. I think you'll like this one, because they are easy to prepare and you'll only need 4 ingredients!!
If you have:
peanut butter
oats
honey
mini chocolate chips
….you can make these in 5-10 minutes. They are raw and kid friendly, Perfect to pack in the kiddos lunch or for snack after their practices, after school or games. These are typically made with mini m&m's, hence the name "monster cookie" bites. I don't use mini m&m's because of the food coloring and dyes used to coat the chocolate and the artificial ingredients used as well. I find that the mini chocolate chips are just as good, after all they are chocolate, and more healthy.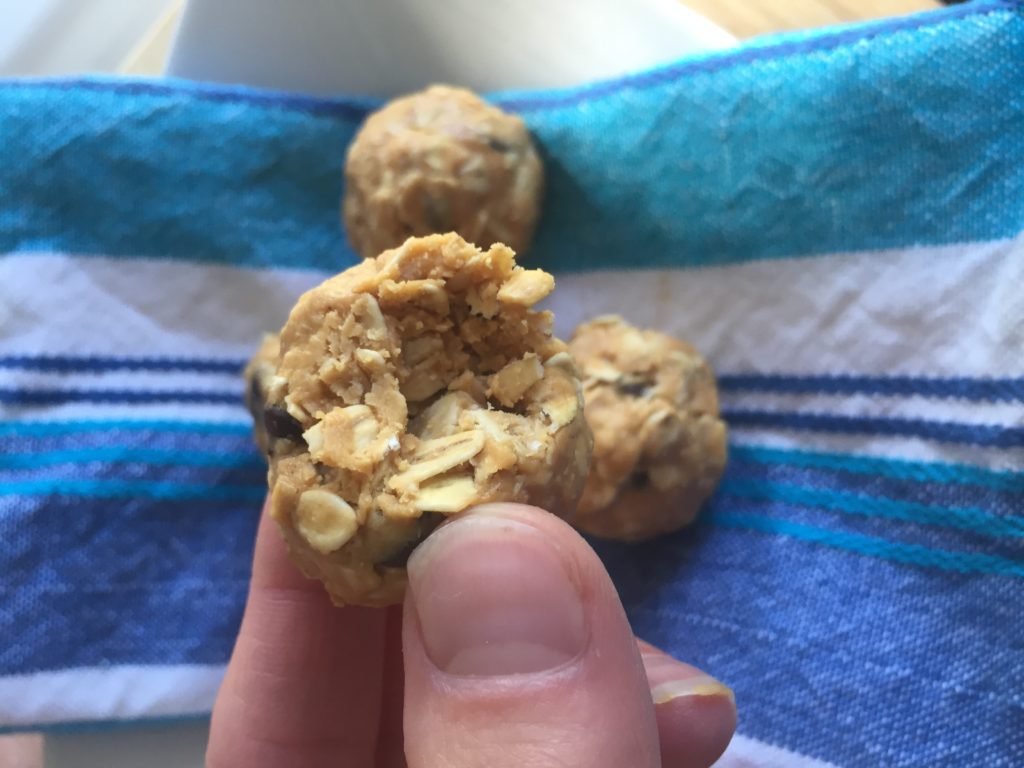 I use the mini chocolate chips from Enjoy Life. They are vegan, gluten free and soy free. Perfect for those with allergies. These are probably one of my favorite bites, mostly because they are simple to make and everyone enjoys the flavor.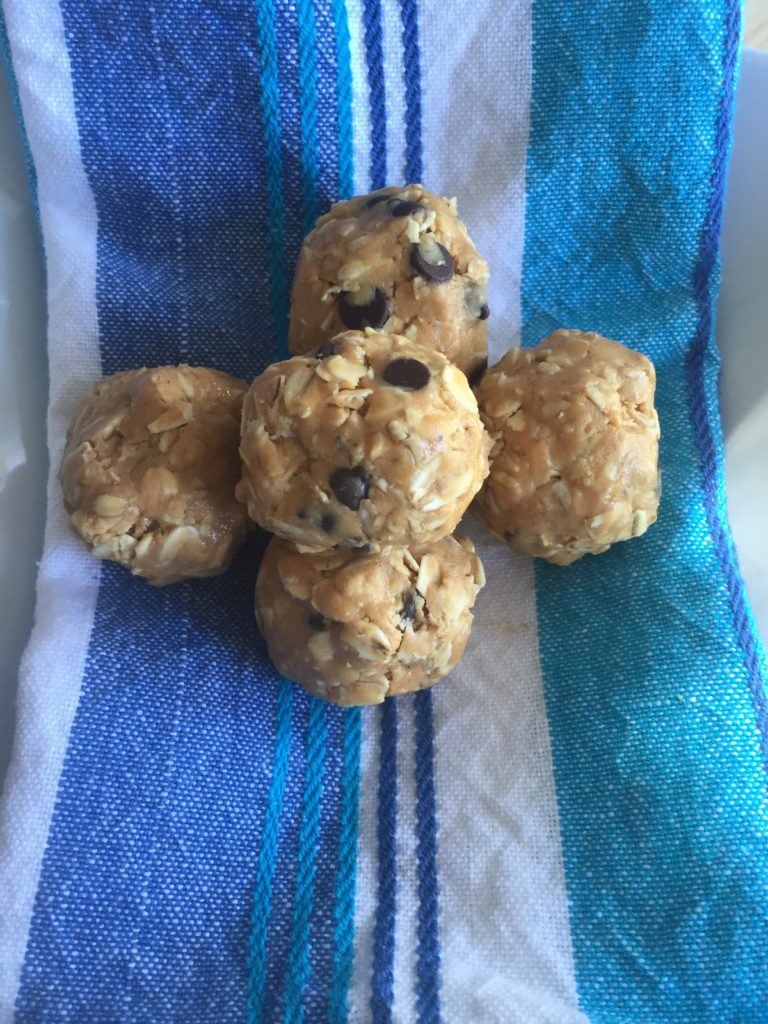 You can make these vegan, if you use a little maple syrup to sweeten instead of the honey. Need some protein? Just add a few scoops of protein powder to your mixture, maybe adding a bit more peanut butter so they aren't dry, and you have the perfect protein bite. I typically add protein powder to my bites, just because I like to eat them post workout during that 30 minute window, and the kids rarely allow me time to make anything or we are rushing around in the a.m.
Monster Cookie Bites,raw, #gf & kid friendly snack, easily made #vegan
Click To Tweet
Here's the recipe:
Prep: 5-10 minutes
Ingredients: 
1 c Peanut Butter
1 1/4 c Oats
2 Tbs Honey or Maple Syrup
1/4 c Mini Chocolate Chips (I use EnjoyLife)
Optional add-ins: Protein powder
Directions: Mix all ingredients together in a medium bowl. Once mixture is well mixed, roll into bite size balls. Store in an air tight container in the refrigerator. (will keep for a month)
Servings: 24 bites
I'll be checking in tomorrow with a favorite anniversary recipe…..it may have the word "cake" in it. Yum!!
Until Next Time Be Whole and Be Fit