I don't know about you, but baking is what I do when the weather is crappy and I am stuck indoors day in and day out. We get out for our scheduled outings twice a week, but playing outside has been tough, because LJ couldn't do the cold, and this winter was cold.
I turned to the kitchen and got R involved in helping me bake. She enjoys it almost as much as the finished product. We usually start before her nap time and then while it all bakes, she naps and can wake up to a nice "treat." I love that she can find the healthy muffins and protein bars a treat.
I tried another recipe from A Big Man's World last week and shared with some friends. Another success. I also have been making some Turmeric Hot Chocolate, because it's a great source of antioxidants and an anti-inflammatory. Creamy white cocoa is amazing, and when you add Turmeric you can drink up the great health benefits. I am a fan of white chocolate. Who am I kidding, I am a fan of chocolate! It's similar to golden milk, but a little sweeter with the white chocolate.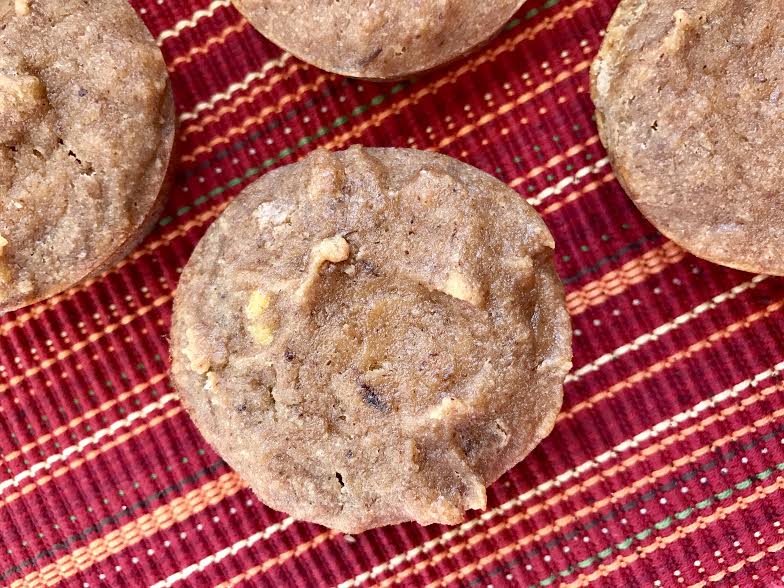 First, lets talk about the 4 Ingredient Banana Muffins. I love that there's no added sugar. Check out A Big Man's World recipe. I used less natural sweetener, and used honey in mine. I have also tried with maple syrup as well. These are vegan, gluten free, egg free and dairy free, also, sugar free.
4 ingredients is all you need, simple and I love them both hot and cold. The texture is more moist then a fluffy muffin, and a little more dense. But they aren't grainy, which is a tendency of gluten free baking at times. Instead these are moist and the coconut flour is a great addition to these.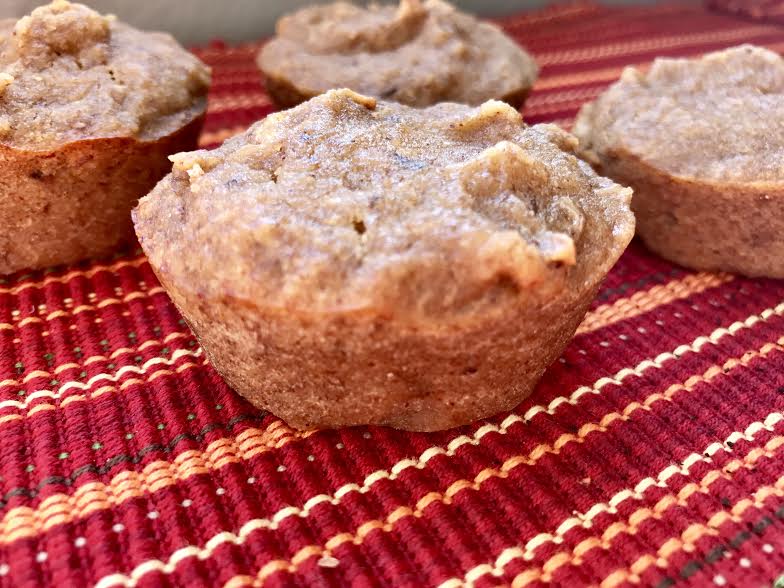 I didn't measure out 3 cups of mashed bananas, but just did 6 bananas, and altered the measurements a little. I also added cinnamon as an optional spice, this isn't in his recipe.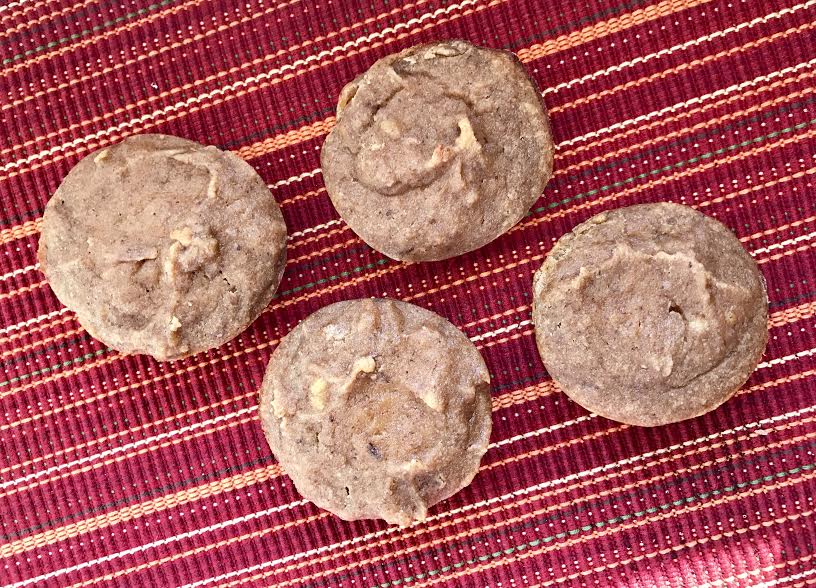 4 Ingredient Banana Muffins
Author:
Bryanna @ wholesomelyfit.com
Ingredients
6 ripe bananas mashed
¾ c coconut flour
¾ c almond butter (or peanut butter)
½ c maple syrup or honey
1 tsp cinnamon (optional)
*can also add chocolate chips
Instructions
Preheat oven to 350 degrees. Line muffin tin with liners or grease well.
In medium mixing bowl add all ingredients and mix until well combined. (If adding chocolate chips, stir in last.)
Fill muffin tins to almost full (the muffins won't rise, so they won't spill over), and bake for 25-30 minutes, until golden brown on top.
*Muffins will be more moist. I baked for basically 30 minutes.
Let cool before removing and Enjoy
An Easy 4 Ingredient Banana Muffins - #GF #vegan #sugarfree
Click To Tweet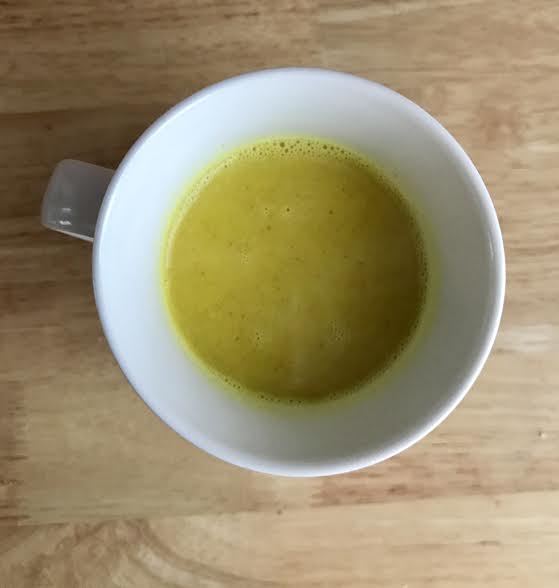 R loved my Turmeric Hot Chocolate. I used half an organic white chocolate bar, which was sweet. I would even suggest using a little less than half. I don't need it to be overpowering in sweetness, while others like a sweet hot chocolate. I then added a little ginger and turmeric. It still has a sweet taste, even with the ginger. It's a nutritious and colorful cup of cocoa, while also being creamy and rich.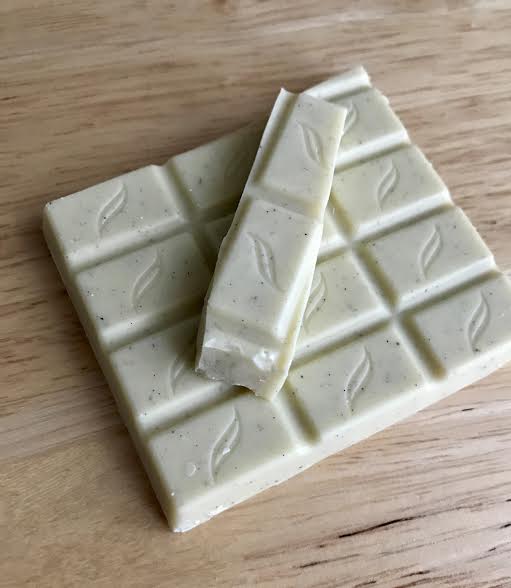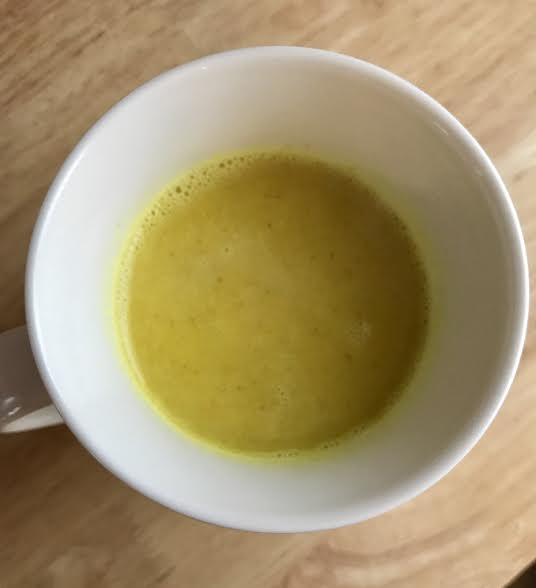 It's been a go to cup in the evenings when I want something warm and sweet. It satisfies my sweet cravings and helps to make me feel full, since it's warm and rich. Don't forget the added benefits of antioxidants found in turmeric, as well as it's anti-inflammatory properties. So drink up to that!! Just be careful, turmeric, a spice used commonly in curry's and Indian dishes, stains and makes anything it touches yellow. It's a warming spice, and great for your gut.
Cook Time: 5-10 minutes
Ingredients: 
1 cup almond milk
1/2  3.5 ounce organic white chocolate bar
1/2 tsp turmeric
1/8 tsp ginger
Directions: In a small saucepan, combine milk and white chocolate bar. Heat over medium heat, melting the chocolate. Once white chocolate is melted and milk warmed, remove from heat and whisk in turmeric and ginger. Pour into a cup and enjoy!!
Servings: 1 cup
Turmeric Hot Cocoa - creamy, antioxidant rich white chocolate cocoa #drinkuptohealth
Click To Tweet
You can pair the muffins and hot cocoa together, for a nice evening post dinner dessert. YUM!! Also, the hot cocoa is great with these no bake fudgy brownies.
Until Next Time Be Whole and Be Fit